This matter is such lenghty but must for understanding my query.I have query regarding to EDLI scheme.my father was service in a cooperative bank for 30 years.out of 30 years he service 18 years service as a genral manager. He was contributing in EPF for 30 years. In 2003 he had griveous accidente. and totally bed rest for 10 month so Bank take negative benefit for absence of my father and wrongly false charges on my father.My father was not agreed with Bank management's wrong things which bad effect to bank. THUS bank management have EGO personal issue so BANK MANAGEMENT terminate my father from job in July -2004. Case matter was pending in court and judicial authoritis case on going not any decision or allegation Proven on my father in his presence or after his death till date not guilty in any charges which bank wrongly allegation not any conclusion.

Registrar of state cooperative bank society Partly opinion like interim command to bank management for not to be hindrance to doing duty to my father. But Bank management not allowed to duty and make false charges. In my father's service time Bank given a loan to his regular customer and Bank management charges on my father for that customer not repaid his loan so bank joined my father in case with default borrower customer and bank statement that you (means my father) have to responsible for this. Why my father was responsible for this? he was doing his duty work and job for the bank. Bank Management filed criminal and civil cases file against my father without any enquiry or investigation not as per RBI guidelines or cooperative society guidelines or natural justice guidelines.

Bank management direct terminate by sending one letter and before bank management send one show cause notice. Between 2005 my father was died is previous heart attack. My father was said terminated in July 2004 and died in June 2005 not complete a one year. EPFO replye that your father was not in service at that time he was death away from service so you n your family members not eligible for edli insurance amount. What about my father was service for his lifetime 30 years? A one year not also at least completed from terminate to his death. 10 ton11 month he away from service and not getting salary for that time. As per my knowledge its not fair. So what is our fault as a family member? Was about my father's full lifetime service and duty for the bank so why Epfo not give us Edli benefits?

Can we liable to getting edli insurance amount with all benefits from 2005. Because my father was terminated and he was not proven guilty in any case and charges which bank management wrongly charges for harassment to my father so badly. We want ESLI benefits insurance amount with interest from 2005 so please give us any direction and details for how we can claim that ? And on which base we claim that? In EDLI scheme any specific this type of matter describe?
We need full and give a give us away for we getting Justice. Cause at that time of my father's death I was minor and in our family no anyone have knowledge of this.
So please be needful for getting us our right and justice.
From India, Ahmedabad
PROFESSIONALS AND BUSINESSES PARTICIPATING IN DISCUSSION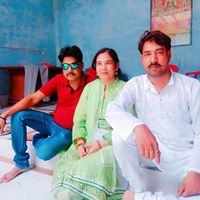 Use factoHR and automate your HR processes
Mobile-first hire to retire HR and Payroll software that automates all HR operations and works as a catalysts for your organisational growth.
saswatabanerjee

2355
Since your father was not in service at the time of death, PF authorities are not liable to pay EDLI. Their contention is correct.

The other matter is under dispute in the court, it is a good idea to speak to the lawyer and add the plea to the court to order the PF authorities to pay PF if the court believes the termination was unfair or untenable. If the matter is time barred, the court can still pass the order on the grounds that you were a minor at that time and incapable of talking legal action.

Beyond that, there is nothing I can see that would help you. Perhaps you need the help of a good lawyer, but it is an expensive route.
From India, Mumbai
thatsmeajit1983

4
As your father was not in services at the time of his death, he is not entitled to EDLI benefits,

as you mentioned that your father challenged his termination in court if court passed judgement in his favour and revoked his termination and bank will issue his salary for the said period, you can raise separate suit for EDLI claim on the basis of court order,
From India, Lucknow
If you are knowledgeable about any fact, resource or experience related to this topic - please add your views.