Dear All, Pls Advice
1) Employee Last attended on Work was March 31, 2019
2) The Maternity Leave expired on Sept 30, 2019
3) She has extended her leave for 8 months
4) She has resigned on June 30, 2020, without working a single day after long leave.
5) Last ESI contribution paid on March 2019.
From India, Tirupur
PROFESSIONALS AND BUSINESSES PARTICIPATING IN DISCUSSION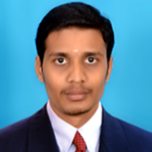 Use factoHR and automate your HR processes
Mobile-first hire to retire HR and Payroll software that automates all HR operations and works as a catalysts for your organisational growth.
Glidor

626
@M.Barath
as expressed in above points, the employee is covered under ESIC, so the maternity leave was enjoyed from ESIC, not from employer,
before extension of leave of next 8 months, she had to resume on duty for 1 day atleast, otherwise the management granted further leave on what grounds?
another point, she got claim forms to be signed from employer, otherwise ESIC will not entertain the claims
check records and try to find out if anything is found just after maternity leave, otherwise the last working day as mentioned by yourself is correct
If you are knowledgeable about any fact, resource or experience related to this topic - please add your views.