DEAR ALL,
IF THERE ARE TWO DIRECTORS FOR COMPANY. ONE IS INDIAN OTHER ONE IS FOREIGNER (CAN WE CALL HIM AS IW ie. INTERNATIONAL WORKER FOR EPF MATTER?), THEN MY QUESTION IS, WHETHER WE HAVE TO COMPULSORY DEDUCT EPF CONTRIBUTION FOR FOREIGNER DIRECTOR (AS INDIAN DIRECTORS ARE NOT REQUIRED TO CONSIDER FOR EPF CONTRIBUTION)?
IF YES, THEN WHAT SHOULD BE THE PF CONTRIBUTION WAGE CEILING LIMIT? AND WHAT ABOUT FOREIGNERS PAN AND ADDRESS?
IS THERE ANY OTHER THING RELATED TO THIS TOPIC?
THANKS IN ADVANCE.
From India, Kolhapur
PROFESSIONALS AND BUSINESSES PARTICIPATING IN DISCUSSION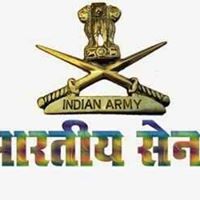 Use factoHR and automate your HR processes
Mobile-first hire to retire HR and Payroll software that automates all HR operations and works as a catalysts for your organisational growth.
Glidor

624
directors may be employee or not subject to the sole discretion of board, working directors are paid salary with employee welfare deductions while other's "remunerations" are excluded ( as most of them are above 21000 per month)
If you are knowledgeable about any fact, resource or experience related to this topic - please add your views.