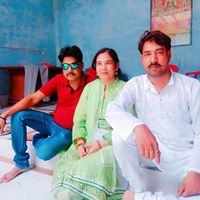 Cite.Co
is a repository of information and resources created by industry seniors and experts sharing their real world insights.
Join Network
To merge two existing EPFO accounts, the member must visit the EPFO website and under the "Services" tab, click on "One employee - One EPF account" button.
Details
On clicking the link, a form will open for consolidating multiple EPF accounts. The member must enter his mobile number registered on the UAN portal. Next, UAN and current member ID must be entered. On submission of these details, an OTP will be sent to the registered mobile number for authentication.
On entering the OTP, the page for entering old PF account details for merger will be displayed. Once the old PF account number is entered and the declaration is accepted and submitted, the request for merger of that account to the existing PF account will be sent to EPFO.
The account merging facility is available on three days after activation of the UAN.
To take benefit of this service, the member needs to have his KYC and Aadhaar details updated and registered with the EPFO
From India, Lucknow
This discussion thread is closed. If you want to continue this discussion or have a follow up question,
please post it on the network
.
Add the url of this thread if you want to cite this discussion.