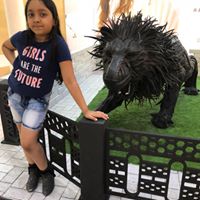 Prime Sponsor
-
FactoHR.com
- Payroll Software with GPS Enabled Attendance, Travel, Performance Management, HRMS.
Explore Features
Cite.Co
is a repository of information created by your industry peers and experienced seniors sharing their experience and insights.
Join Us and help by adding your inputs. Contributions From Other Members Follow Below...

I am sorry to mention now that it shows the bad attitude of the your employees which can be changed by regular counselling whether one to one or in groups and spread the organisation culture and cleanliness inside the common area where other employees use for their convenience. Last but not least, spare the rod will spoil the child, you catch the defaulters and warn them and fine them to change for the better.

How many times you had lunch/Dinner/ Breakfast with the Staff members? Why you think they are not concerned for cleanliness ( Is there any dissatisfaction in their mind/heart for some reason?) Your more interaction with them will help you to conclude.


You may circulate following type of circular among the employees and please do not forget to obtain signature of each & every employee. I feel it will create moral pressure.
CIRCULAR
Usage of Canteen Space
It is observed and found there are ants, cockroaches on certain desks in office. Company has designated enough space with all facilities except food for staff members. It is advisable and expected for all of us staff members to avail lunch break at designated place. It is advisable to all staff members to observe/adhere followings.
1. It is our moral responsibility to keep our desk neat and clean. The office peon cleans every desk in the morning and one should not expect from him to carry this work frequently/whole day.
2. In view of above it is our moral responsibility to avail lunch at designated place. Any staff member can utilize Company's utensils available at the place but it is advisable for every one of us to clean such utilized utensils. It is not the duty as well as not advisable to expect from office peon to clean such utilized utensils every time.
3. It is also advise/requested to all staff members not to dump polluted food or non consumed food either in plate or not to dump it in dustbin.
4. It is also our moral as well as ethical responsibility to keep Canteen area neat and clean because it is a multipurpose space and also equipped with all ultra modern facility to conduct all types of meetings with staff members as well as with clients.
Henceforth it is advisable to all staff members to comply/obey above suggestions.
A. Prakash

Prime Sponsor
-
Talentedge.com
"Interactive Anywhere Learning". Executive courses from top reputed institutes like IIM, XLRI, MICA.
View Courses
This discussion thread is closed. If you want to continue this discussion or have a follow up question,
please post it on the network
.
Add the url of this thread if you want to cite this discussion.