1) Dear All there was accident on weekly off yesterday of my unit in which our two of our worker met to an accident in which one of the worker was dead on the spot and other is serious can anyone suggest me what the claim can be done by pf and esic and its procedure.
2) Dear All as per the accident case we are on high alert and want to know the workers coming to our factory are on rented base bus can be occupy the rented bus or we should have our own company registered bus and also the worker coming on their on personal accommodation to be secured how and if any policy and procedure for it
From India, Bikaner
PROFESSIONALS AND BUSINESSES PARTICIPATING IN DISCUSSION

Madhu.T.K
Industrial Relations And Labour Laws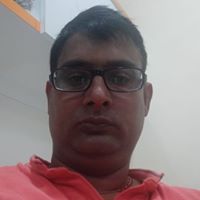 Venkata Vamsi Krishna Patnaik

199
There is no such hard fast rule that company should provide transportation from their end. Workers can come on rental vehicles or public transport. If your organization wants to provide transportation it can select it's mode and do it according to the budgetary sanctions. You may charge a nominal amount from employees or provide free transport after discussing with the higher ups.
But no body in the universe can assure safe journeys always either be it public or private transport,because accidents happen due to our fault or the opposite party's fault.
In the present context you need to ensure the claims from EPF & ESI are released to the deceased as well as injured. Contact your ESI office immediately for the needful. EPF office can be approached later on.
From India, Hyderabad
Madhu.T.K

3815
Since the accident has happened while the workers were going back to their home, it shall be considered as accident while on duty and all benefits admissible for an employment injury and death while and during the course of employment will be available to the injured employees and dependents of the deceased employee.

In order to make the above happen first you will have to send accident report (online through your employer portal of ESIC) in respect of each employee. A print out along with a sketch of the site where the accident has taken place and FIR should also be submitted to the Local office/ Branch office of the ESIC.

The dependents of the deceased will also get the benefits available from EPF under EDLI scheme. Obviously, they will also get PF accumulations and Pension benefits as admissible.

Whether to have a leased vehicle or have own vehicle for the employees is purely a managerial decision. You have either have a contract FOR service with a cab/ transporter with a per kilometer charge or you can own a vehicle and employ crews and run it for the employees. In the former case, since the payment that you make to the transporter is purely a price for their service, the people engaged by the transporter will not be your contract workers and you need not cake care of their wages and other contributions. On the other hand, if you own a vehicle and then use it for transportation filling fuel, conducting repairs and maintenance, as required, and engaging drivers and attenders, then these drivers and attenders will be your employees and you will have to bear their wages and statutory contributions such as Bonus, ESI, PF etc. Even if you have hired the services of the crew members, your position as a principal employer will be there and you will have to ensure that they are paid in time. therefore, the first option is always preferable.

Accident need not happen always. If it has happened once, it does not mean that by having your own arrangements, the accident will never happen. Therefore, if the security of the employees is the only concern, you need not go for the option of hiring a transport or owning a transport. These options are okay if your employees are to be drawn from a locality where public transport facility is not available or is weak in terms of frequency and number. You can also go for it when the system is that you need to start work and end the work at uniform times. Otherwise, what is wrong in public transport.

The claims above mentioned will not absolve the rights of the injured or the dependents of the deceased to get compensation available from the Insurers through a Motor Accident Claim.
From India, Kannur
If you are knowledgeable about any fact, resource or experience related to this topic - please add your views.