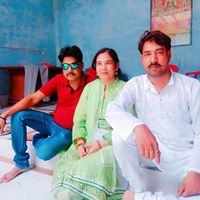 Prime Sponsor
-
FactoHR.com
- Payroll Software with GPS Enabled Attendance, Travel, Performance Management, HRMS.
Explore Features

In my current company, i have served for 3.5 years and this is my first company(A small propreitorship). i got a good offer from a company which wants me to join in 45 days. I have resigned from my company giving them a 45 days notice period and agreed to pay for a shortfall of 15 days. I have given all the hand-over with proper documentation to my successor but they are not giving the approval for 45 days. I have sent many request mail to the HR and CEO but they are not entertaining it all. Please response to my query and help me.

Cite.Co
is a repository of information created by your industry peers and experienced seniors sharing their experience and insights.
Join Us and help by adding your inputs. Contributions From Other Members Follow Below...

its 100% clear that they hold ur F&F if they can , go to the labour court n file suit against them.

Prime Sponsor
-
Talentedge.com
"Interactive Anywhere Learning". Executive courses from top reputed institutes like IIM, XLRI, MICA.
View Courses