KK!HR
Management Consultancy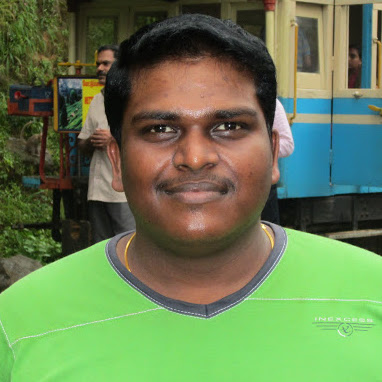 Prime Sponsor
-
FactoHR.com
- Payroll Software with GPS Enabled Attendance, Travel, Performance Management, HRMS.
Explore Features

Can One contractor have more than labour licence in the same city or same company ?

Cite.Co
is a repository of information created by your industry peers and experienced seniors sharing their experience and insights.
Join Us and help by adding your inputs. Contributions From Other Members Follow Below...

"Every application for the grant of a licence shall be accompanied by
a certificate by the principal employer in Form V to the effect that
the applicant has been employed by him as a contractor in relation
to his establishment and that he undertakes to be bound by all the
provisions of the Act and the rules made thereunder in so far as the
provisions are applicable to him as principal employer in respect of
the employment of contract labour by the applicant."
As per my understanding ,interpretation of above enlighten us that not requirement of more than one V form for one contractor in same establishment but nature of contract work must written in form .

N Nataraajhan, Sakthi Management Services (Hp : + 91 94835 17402 ; E-mail :
)

Mr. Singh this is legal forum; here knowledge is important, not the understanding. Please don't take this amiss.


It may not be out of context to mention that interpretation of a particular Rule or provision of any section in a law would be an inevitable exercise only when more than one way or possibility of giving effect to that particular provision is present. I am not able to think or accept that interpretative brooding accentuated by practical/personal inconveniences is possible in respect of the compliance of the procedures set down by a rule. If a section of a Law or a rule made thereunder prescribes that a particular thing to be done in a particular way, no deviation or departure from such dictum is permissible. Regarding the procedure for application for a licence, rule 21(2) of the Contract Labor ( Regulation & Abolition ) Central Rules,1971 lays down that every application for the grant of a licence shall be accompanied by a certificate by the principal employer in Form V. In my opinion it means that every licence granted is a distinct one from the rest of the licences,if any granted to the same contractor in respect of any other works under the same principal employer. So the question of any difficulty due to redundancy of the issue of form V does not arise.


You are absolutely right , today i have also confirmed from my one of my friend who is labour commissioner in central govt stated that number of Form III (earlier Form V) depend upon number of work order given by organisation.

I would request you to give me Form-V-A covering letter format. If you have any particular format pls do forward to me. my mail id

Can a Government or Private undertaking employee take long leaves at a strech i e 4 months on the pretext of medical care for his/her parents and produce Medical Certificate. What is the process to catch that errant employee.
Kindly advise.
Syed Adil Mehdi

Prime Sponsor
-
Talentedge.com
"Interactive Anywhere Learning". Executive courses from top reputed institutes like IIM, XLRI, MICA.
View Courses
This discussion thread is closed. If you want to continue this discussion or have a follow up question,
please post it on the network
.
Add the url of this thread if you want to cite this discussion.