KK!HR
Management Consultancy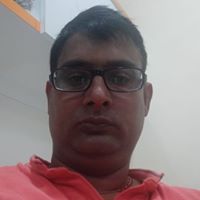 Cite.Co
is a repository of information and resources created by industry seniors and experts sharing their real world insights.
Join Network
Right now i am working a company where the worker contniuesly do there job for months and come back after the long break 1) how can we do the full and final of the uninformed leave worker 2)with out NOC can be do the full and final settlement 3)full and final settlement of the worker can be deposited in any trust those who are not completing the procedure 4)how can be do by keeping all the law welfare of company and worker in all legal aspects
From India, Bikaner
Dear Sunijapur, As the workers returns after long break, is there a need for full and final (F&F) settlement, which is done once for all. NOC is an administrative requirement and the F&F settlement cannot be withheld for non-submission of it. It is an administrative action and can be organised internally too. In certain states the Welfare Fund Act empowers deposit of unpaid amounts to workmen and the employer's responsibility ceases thereafter.Pl check
From India, Mumbai
Dear Sunijapur,
Apparently, your question is not clear to me. What you mean by " F&F settlement " and the correlation of the " NOC " you mentioned to it when the employee comes back after his long absence are also equally confusing a person like me who never worked in any industrial establishment belonging to Private Sector or Public Sector.
Well, unauthorised absence from duty for short or longer duration, apart from being a misconduct, is a breach of the contract of employment on the part of the employee and the immediate consequence is proportionate loss in his wages. When such absence is for a very long period, it has to be treated as abandonment of services and disciplinary action has to be taken against the absentee and it can end up with dismissal from service or under humanitarian considerations, he can be permitted to resign so as to facilitate his future employment elsewhere. Only then the question of F&F Settlement will arise. In the event of continued abscondence on the part of the employee at every stage of the procedure described above, you have to calculate the pending dues if any from your own records and after deducting any sums due to the management, you have to deposit the amount with the State Labor Welfare Fund under the unclaimed amounts deposit head as rightly observed by our friend KK!HR. In respect of the statutory gratuity,if any, you have to deposit the sum with the Controlling Authority for the area under the Payment of Gratuity Act,1972.
From India, Salem
This discussion thread is closed. If you want to continue this discussion or have a follow up question,
please post it on the network
.
Add the url of this thread if you want to cite this discussion.