Dear All, As i am just new to retail industries, I just would like to know what are the forms needed to be displayed in a store when it comes to statutory compliance.
From India, Bangalore
PROFESSIONALS AND BUSINESSES PARTICIPATING IN DISCUSSION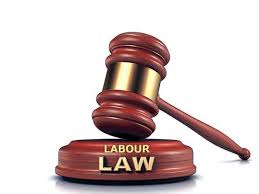 Labour Law Index

180
Generally the following abstracts of labour legislation must be displayed in any place of business:-
1) Payment of Wages Act & Minimum Wages Act Employer Not Paying Wages After Resignation or Termination (Part 1) | Indian Labour Laws & Shram Suvidha Simplified
2) Maternity Benefit Act https://www.linkedin.com/pulse/5-lab...-akash-kapoor/
3) Factories Act What Type of Factories are Covered Under Factoris Act 948
4) Payment of Gratuity Act Payment of Gratuity Act, Rules, Forms, Returns & All Other Information
5) Shops & Establishment Act https://shopsandestablishmentactsindia.quora.com/
6) Weekly Holidays Act 1942
From India, Kolkata
praveen446

127
Hi Friend,
You need to display the below mentioned notices:
1. Abstract of the acts (Gratuity, Bonus, Minimum wages, Payment of wages)
2. Name & Address of the inspector
3. Holiday list
4. Rate of wages
5. Date of unpaid wages
6. Shift timings
7. Date, Place & timing of the payment
8. Shop & Establishment license etc.
Feel free to call or revert for any clarification/ assistance.
From India, Bangalore
If you are knowledgeable about any fact, resource or experience related to this topic - please add your views.