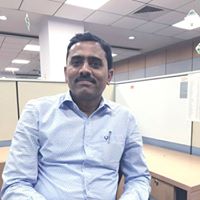 PRIME SPONSOR
-
FACTOHR
- Payroll Software with GPS Enabled Attendance, Travel, Performance Management, HRMS.
Explore Features

I am working as Asst.manager in Pvt ltd company, it is in Odisha but I am working at Andhrapradesh(field work)
I had an accident (fall from the company motor cycle) on 23.06.2016 around 7.30pm near by my office.
Still now iam unable to move due to spinal cord injury (Permanent disability)
My employer did not respond reg salary and medical expenses. I was sent many mails to HR and my HOD also but they intentionally neglected.
due to iam belongs to SC Category.
At the same time every month my payslip was generated(it shows HRA credited to a/c ) but this is also not credited to my a/c.
PF also not paid to the EPFO,please inform epf policy also
Please suggest me what step can I take next.
Please give me a call or msg
Ramakrishna
9848309967

Cite.Co
is a repository of information created by your industry peers and experienced seniors sharing their experience and insights.
Join Us and help by adding your inputs. Contributions From Other Members Follow Below...

In addition you are eligible for claim from the insurance company under the motor vehicles act. However, you will need to explain why the claim was not made for a whole year after the accident.
Your company is definitely within rights to terminate you. However, if they are generating payslip but not paying the salar then they are exposing themselves to further action. Please ask someone from your family to speak to the labour commissioner closest to your place and take his help in getting you the compensation that may be due


Thank you for your response.
At the time of accident FIR was not registered due to my superiors disagree to accept file the case regarding self accident on company MV. But MLC is registered where police man sign is there.
How can I claim PF and EDLI and also MV claims
Iam under Management cadre employee, am eligible for to contact labour commissioner or not.
Please inform me sir.
Thanks and regards,
Ramakrishna Terapalli
9848309967


Sorry to hear that what happens to you. God should give you strength to come out of this at the earliest.
Hire an advocate to get all such benefits. Since employer is not responding to your requests. As Mr.Banerjee rightly said you are eligible PD benefit under Employee Compensation Act(Previously called as Workmen Compensation Act). This act is applicable to all the employees and not only to the workmen. Give a legal notice to the employer on all the medical expenses, wages for the period and PD Compensation including EDLI. All these are your rights and no one can deny that. Parallel to these give written compliant to the labour department (Labour Inspector, CC to Assistant Labour Commissioner of your location, Deputy Labour Commissioner and Labour commissioner). Send this copy to your employer as well. All these communication, please made it through Registered post with AD.
For insurance under MV act, you may have to file a petition in the local court with the medical reports and Medico legal case documents.
Hope this will help you.
Regards,
Keshav Reddy


Thank you very much sir, I will contact to advocate and labour officer soon. Then I will get back to you sir.
If possible please share your contact no and mail ID
Thank you sir,
Ramakrishna Terapalli
9848309967

PRIME SPONSOR
-
TALENTEDGE
"Interactive Anywhere Learning". Executive courses from top reputed institutes like IIM, XLRI, MICA.
View Courses