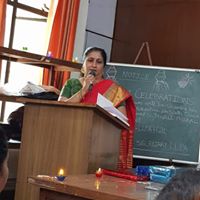 Cite.Co
is a repository of information created by your industry peers and experienced seniors sharing their experience and insights.
Join Us and help by adding your inputs. Contributions From Other Members Follow Below...

Regards,
Ramakrishna

Community Prime Sponsors
FactoHR.com
- Payroll Software with GPS Enabled Attendance, Travel, Performance Management, HRMS.
Talentedge.com
"Interactive Anywhere Learning". Executive courses from top reputed institutes like IIM, XLRI, MICA.
Before issuing the warning letter, it is better if you conduct domestic enquiry. Production of poor quality of goods need not be assigned to operator only. Earlier there was similar post wherein I had given exhaustive reply. Click the following link to refer it:
https://www.citehr.com/568252-how-co...ml#post2316611
Thanks,
Dinesh Divekar

You need to issue show cause notice first and call for his explanation, if the loss is attributed to him and is more, then conduct an enquiry if he has denied his role in the concerned loss. Thereafter you can issue warning letter.

This discussion thread is closed. If you want to continue this discussion or have a follow up question,
please post it on the network
.
Add the url of this thread if you want to cite this discussion.