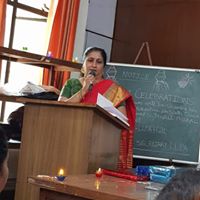 Cite.Co
is a repository of information created by your industry peers and experienced seniors sharing their experience and insights.
Join Us and help by adding your inputs. Contributions From Other Members Follow Below...
Hello professional colleagues and friends,

I am working in Mumbai and my understanding of Industrial Employment Standing Order Act 1946 (1950 In Maharashtra) says that any company coming under the preview of this act is a one with an Industrial Establishment.

Industrial establishment in-turn can be a factory or a mine and the one which doesn't fall under the shop and establishment preview.

I need to work on certifying standing order for the company where I see that the company has no manufacturing units and its office address comes under the preview of Shop and Establishment definition. In fact all the manufacturing process is outsourced and only marketing is carried under the company brand name.

QUESTION 1: Does the company comes under the preview of an industrial establishment ?

Question 2: If it does, who is the certifying officer for it and what is the office address and practical procedure to acquire certified standing order in Mumbai, Maharashtra

Regards,

Kunal V

If you are assembling/marketing the product the product and your total headcount is lsser than prescribed minimum number under IE Act then why do you want to certify your standing orders any special purpose?
Because headcount is 500 and management is insisting on this. Aren't we supposed to do it in this case??
Dear Kunal,
The answer to your question lies in your write-up.
All your prime manufacturing activities are outsourced and those industrial establishments catering to your requirements does not fall under your company's purview.
Your establishment falls under the "shops & Establishment" act and hence is not an industrial establishment.
Cheers,
A.B.

Payment of Wages Act Section 2 (ii) "industrial or other establishment" means any –
(h) any other establishment or class of establishments which the Central Government or a State Government may having regard to the nature thereof the need for protection of persons employed therein and other relevant circumstances specify by notification in the Official Gazette.
As your headcount is more than prescribed under S & E Act you are covered under the Act & Certifying Officer will be Deputy Commissioner - Labour.

Dear KPV007
If the Shops and Establishments Act is applicable to your organisation then please refer to Section 38B of the said Act wherein the provisions of the IndustrialEmployment Standing orders act apply mutatis mutandis (as it is) to all establishments where 50 or more employees are employed as if they are industrial establishment within the meaning of the said Act. Therefore if all these factors are there, the Standing Orders Act will apply. If you want certification, you have to apply to the appropriate Govt and follow the procedure laid down in the Act.
If not, the model standing orders will apply

DMC123 has explained well, you may follow his opinion, I agree with him.
Dear KPV'
Have a look at Section 38B of the Act.
Chapter: Leave with Pay and Payment of Wages
Section 38B: Application of Industrial Employment (Standing Orders) Act to establishments
The provisions of the Industrial Employment (Standing Orders) Act,1946, in its application to the State of
Maharashtra [(hereinafter in this section referred to as "the said Act"), and the rules and standing orders (including
model standing orders) made thereunder from time to time, shall, mutatis mutandis, apply to [all establishments
wherein fifty or more employees are employees are employed are employed and] to which this Act applies, as if
they were industrial establishment within the meaning of the said Act.
Hope this will clear.

Thank you Very Much Colleagues.
I have understood that as per chapter 38B of Bombay Shop and Establishment Act 1948, Application of Industrial Employment (Standing Orders) Act to establishments prevails. Every establishment within the preview of this act where 50 or more employees are working, Industrial Employment Standing Order applies. If Standing Orders are not certified then Model Standing Order will apply.
This discussion thread is closed. If you want to continue this discussion or have a follow up question,
please post it on the network
.
Add the url of this thread if you want to cite this discussion.