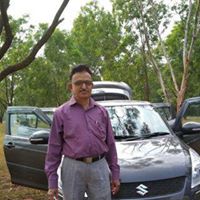 Cite.Co
is a repository of information and resources created by industry seniors and experts sharing their real world insights.
Join Network
Company having sales staff scattered allover India at varioius locations are covered under ESI and now have the difficulty of covering their families to avail the benefits of the scheme. Will they have the facility to go to nearest branch office to their location of work to get the bio-metric validation done in respect of family members. They do not have clarity on this point. Is their option to take such field staff out of the coverage under ESI and cover them under Group Medical insurance scheme. Can I have some authentic information on this so that it will be of great help to our company field staff.
From India, Bangalore
Dear NSRIPAD,
Please find reply as below :
1. Yes they can go to any ESIC branch to get their biomatric card there is no restriction on the same.
2. Yes you can cover them under Group Medical Policy but still you need to keep on contributing ESIC amount as their salary is below 21,000/-. As if person is covered under ESIC that does not mean he cannot be covered under any other policy. But only thing is, If your company is ready to bear extra amount of cost.


This discussion thread is closed. If you want to continue this discussion or have a follow up question,
please post it on the network
.
Add the url of this thread if you want to cite this discussion.