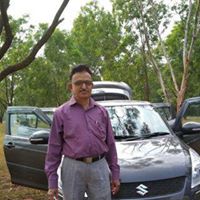 Cite.Co
is a repository of information and resources created by industry seniors and experts sharing their real world insights.
Join Network
I am Sripad from Bangalore. We have the practice of deducting half day salary/wages or adjust half day leave if any employee comes late for work beyond five minutes after the start of shift timing i.e., 9.00 am. What is the legal sanctity for such deduction. Is it in right spirit or we carry the risk of getting into any unfair practice. What is the risk factor we are going to carry if allow the staff coming late for work and subsequently deduct half day leave or salary for such late coming entry. Please clarify the position so that it will be of great help to me. .
From India, Bangalore
two or three lates should be allowed. also if it is mentioned in the policy and communicated at the time of induction then it is ok.
From India, Pune
Does your org have 50 or more employees? If yes, then standing orders act & Karnataka Model standing rules will bee applicable to you. The relevant rule is reproduced below:
8. Attendance and late coming.--All workmen shall be at work at the time fixed and notified under Paragraph
4. Workmen attending late will be liable to the deductions provided for in the Payment of Wages Act, 1936.
In other words deductions for late coming can be affected only to the extent of late reporting for duties.
Even if the act is not applicable, deducting half day salary for 5 minutes of late coming is against application of cardinal principle of 'no work- no pay'; you can deduct only 5 minutes salary in such case.
From India, Mumbai
This discussion thread is closed. If you want to continue this discussion or have a follow up question,
please post it on the network
.
Add the url of this thread if you want to cite this discussion.