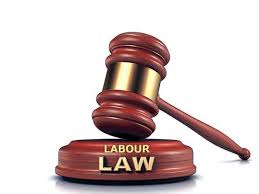 Cite.Co
is a repository of information and resources created by industry seniors and experts sharing their real world insights.
Join Network
We are running a factory of 500 employees....
Is there any chances to reduce a employee salary which will not effect their ESI and EPFO Contribution.
for Example:- if XYZ salary is 60,000 and if we revised his salary to 50,000 will it be a problem???(there will be no effect in ESI PF Contribution)
please suggest us sir is there any option as per act.
From India, Mumbai
Your query does not specify facts correctly. How can you reduce salary but keep the ESI contributions at earlier levels?
Before affecting change in wage structure 21 days prior notice has to be given to affected employees, The notice has to be given as per the first item of Fourth Schedule (under section 9A) of The Industrial Disputes Act, 1947. If you affect changes without giving prior notice & if labour authorities come to know about it, you could be in trouble. After all reducing wages is serious, not many do it.
From India, Mumbai
See the correct legal way is to reduce the employee compensation in proportion to salary and keep the employer contribution as it is, that if you are willing to keep the contribution constant.
From India, Kolkata
PAGE POINT
Please give following details:-
1. Where is your factory located?
2. Do you have Union? If not, fine or else have to follow the ID Act
3. Product being Manufactured
4. How many years you are into business?
5. For Management category employees you can explain and get reduced their pay.
6. For staff and Workmen category handling such issue is very sensitive.
7. 21 days notice to be given
8. How is your business market and what is your strategy?
9. can give VRS option?
10. Giving suggestion from outside is easy but implementation !!!
11. can you share your contact no.
12. I am ready to assist you as HR Consultant in this subject matter ON ASSIGNMENT BASIS OR PERMANENTLY.
13. My name is V.MURALI with 33 years of various industries experience including union handling and settlements. I can sort out your problems amicably.
14. If you are keen please call me in Mobile No.+91 99411 53511
Hope for the best.
Regards,
V.MURALI
From India, Madipakkam
Mr Pagepoint,
You cannot reduce salary of workmen. Please read Payment of Wages Act. Reduction of salary is deduction of salary and you can deduct every thing which is allowed as deduction.
How would you like to reduce your own salary? I presume you are in HR.
From India, Thane
There is no law preventing reduction of salary, except where it is done to lower or reduce incidence of tax or to force the employee to absorb the same.
However, the salary reduction cannnot be done unilaterally. You need concurrence of the concerned employees. You need to follow the rules laid down in industrial dispute act, standing orders, etc.
From India, Mumbai
This discussion thread is closed. If you want to continue this discussion or have a follow up question,
please post it on the network
.
Add the url of this thread if you want to cite this discussion.