My company is harassing me and not returning my original marksheets. when I ask them to return it to me they want me to resign and pay the amount of training.
Their reply >>>>
"As we discussed if you want your documents soon then you have to give your resignation, only after that we can access the request for your documents and will give it to u within 2 weeks after your resignation, else you have to wait till completion of your bond period ends or we can provide you the scanned copies in 1-2 weeks."
If i will resign according to appointment letter they will demand one lac rupees.
Now I am in a fix what to do? Can i do something?
please help me out! i am depressed!
From India, New Delhi
PROFESSIONALS AND BUSINESSES PARTICIPATING IN DISCUSSION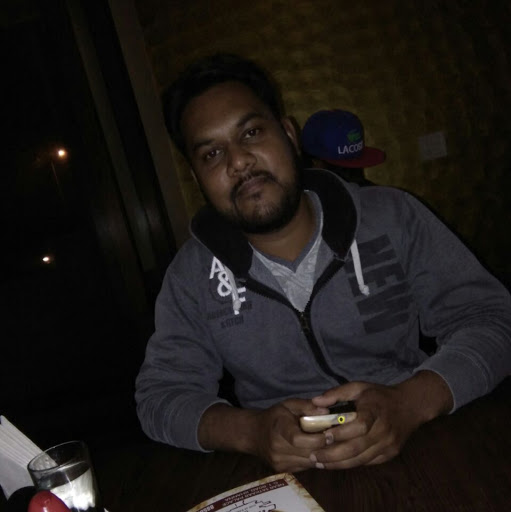 Use factoHR and automate your HR processes
Mobile-first hire to retire HR and Payroll software that automates all HR operations and works as a catalysts for your organisational growth.
Anonymous

8
They are not supposed to keep your documents. It's an illegal act. Since they have sent you an email, write to them that you have no intention to resign and also that keeping your documents is an illegal act and hence to return the same.
From Indonesia, Jakarta
nijanthanc

3
Hello there,
seems you have submitted your document on mutual consent and did you signed any agreement on this? if yes we have to check the possibility to get the documents legally.
Regards
Nijanthan C
From India, Chennai
Nandkishor Shimpi

1
Dear,
If you have signed any agreement, you are supposed to have a copy of the same, if having kindly go through the same, or take consult from lawyer. don't get depressed, the issue can be solved with effective communication only.
From India, Mumbai
Dear Mr......
If the above details furnished by you are correct, pls. learn that:
Don't give original certificates to any Employer. If they want to check, you accompany the Company representative, with their expenditure and confirm from the University itself by acknowledging on the Xerox copy.
There are few unscrupulous employers, who are just less than value of ZERO, they want to take advantage of genious students.
If you signed on Agreement and the Agreement talks about the refund of Rs.1.lac within the bond period , it is your mistake.
Senior HR Professionals, pls offer ur opinion on my views.
Regards
From India, Hyderabad
suresh2511

239
Gentleman,

When you were not having job, the company where you are working has provided you employment with the intention that you will serve them for the minimum mutual agreed Bond period. They are not running training institute where they provide training to employees for the benefits of other organisations. If you are securing better employment elsewhere, may be because of grace of this organisation, where training was imparted. Therefore just think of yourself and see what you are doing is right or wrong. If you feel you are right, no one will stop you for leaving the job.

As regards to the marksheets or certificates, you can apply for the duplicate from the Institute and or the University, which are available easily by just lodging the complaint to nearest Police Station of your area that you have lost the same while travelling. (your bag was stolen in which you were carrying your marksheets/certificates). No Company will deny job because you are holding duplicate marksheets/certificates.

OR

If you are having acknowledged copy of your marksheets/certificates from your employer and have decided to quit the job, make written complaint to Police Station of the area where your office is situated with a photocopy of acknowledgement. You will get your certificates back, because legally they can not keep your marksheets/certificates and or any Govt. documents in their custody. Secondly they can not stop you leaving the services, because you are not bonded labour, but you may have to pay the training cost which the Company has incurred on you.

Lastly you have mentioned that you are depressed. This is bullshit. You have not depressed, what is my conclusion is that you may be getting better opportunities elsewhere and you neither want to loose your marksheets nor want to pay the bond amount. Once you get your marksheets in your hand you are free to abscond.

Best of luck,

Suresh
From India, Thane
Dear all,
I am not planning to leave the company, they are forcing me to. The company is good with an awesome work culture.
I needed my documents for various reasons. I am not even planning to abscond.
Its just my appointment letter doesnt have any clause that I am giving it as a security rather it clearly states that I am giving it to them for verification. So can anyone help me that I can get my documents without losing my job and stop calling it a bullshit.
From India, New Delhi
suresh2511

239
You have just mentioned that the Company has taken your Original Marksheets for verification and not returning it to you now.

You have to clearly mentioned your date of joining, designation, full details of service bond you signed. Tenure of contract/bond. Whether proportionate deduction is allowed for liquidated damages. (shortfall period) or you have to serve for entire bond period.

You have not mentioned the cause why the Management is asking you to resign? Are you not a good performer?. Are you taking excess leave or you are habitual late comer?.

If you are a good performer and regular in your attendance, you need not worry. Do not resign, ask your employer to terminate your service so that they will not impose bond amount and recover the same from you. There are organisations, who put recovery clauses even for termination, what is your bond/agreement states?. You are also not having proof for submission of Marksheets to your company. However, if Company has taken certificates/marksheets from other employees also, you can jointly lodge complaint to the Police Station within the jurisdiction of your office premises.

If you explain the above in detail, Members may be in a position to provide your proper guidance.

Lastly I am extremely sorry if your feelings are hurt. But whatever I have stated is my personal experience and I have seen hundreds of such candidates who have adopted this tactics, taken the certificates back and vanished. (Of course we used to give acknowledgement for each and every certificate / marksheet and same used to return on completion of service agreement without reminder).

Regards,

Suresh
From India, Thane
Dear the document you signed is it legal you read properly or not if you have any copy of bond plz send in pdf.
From India, Chandigarh
loginmiraclelogistics

1059
Withholding the original certificates of employees is an unethical practice followed by certain employers. There is a bond and over & above that retaining the originals is yet another security for those cos. Legally this practice cannot be supported. But you have to act tactfully to retrieve your certificates without risking your job.
From India, Bangalore
If you are knowledgeable about any fact, resource or experience related to this topic - please add your views.