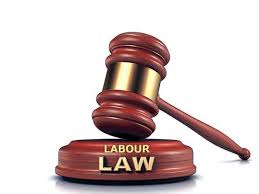 Cite.Co
is a repository of information and resources created by industry seniors and experts sharing their real world insights.
Join Network
Dear sir, In case of delay in payment of of dues is there any penalties except 7q & 14b like FIR & imprisonment? Can I pay penalties before any notice served by of department.
From India, Ahmedabad
yes there are penalties, If deduction has been made from employee wages and not submitted. Atleast 1 year and fine of Rs 10,000
But this is not compulsory, so kindly make payment and if there is no inordinate delay then there is nothing to worry.
From India, Kolkata
Thanks for reply but pf officer called me in ofc & even I demand for notice they told me that notice had already send to your ofc. I didn't received any notice. I request for notice but still he told me that notice had already send .So in that situation what can i do? He did not show any notice copy in of ofc also.
Can I pay in advance penal interest & damages without any notice?
From India, Ahmedabad
Please visit the Accounts section of EPF, they have notice copy, and the original notice might have got returned to them due to postal address mismatch,
obtain details of the notice and match with your records, if found in order, you have to pay direct challan, giviing reference of the notice no.


This discussion thread is closed. If you want to continue this discussion or have a follow up question,
please post it on the network
.
Add the url of this thread if you want to cite this discussion.