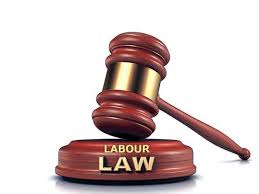 Cite.Co
is a repository of information created by your industry peers and experienced seniors sharing their experience and insights.
Join Us and help by adding your inputs. Contributions From Other Members Follow Below...
Hi All, Kindly guide on leave policies followed by IT Service sector companies in India. Thanks Radhika
Please confirm whether you have registered IT company under which Labour ACT. v.murali
See there are many aspect just because you have mentioned IT company. See many states have exempted IT Company from the preview of Shops and Establishment Act, Karnataka is an example. But there are acts that apply like weekly holiday act, 1942, Industrial Dispute Act. Also one thing we all forget is international labour Standards that have the force of law in India vide United Nation Act along with various charters. I have been compiling such laws that apply to IT industry and in few days will post them.
This discussion thread is closed. If you want to continue this discussion or have a follow up question,
please post it on the network
.
Add the url of this thread if you want to cite this discussion.