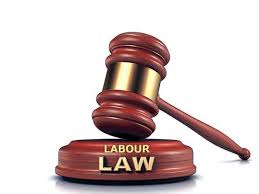 Cite.Co
is a repository of information and resources created by industry seniors and experts sharing their real world insights.
Join Network
If director of private ltd company (stake more than 1%) who was non salaried (remuneration paid in between), was registered in PF and contribution has been deducted. When director's stake is reduced to 0% but would be paid remuneration in between (not set pattern) can PF deposition be stopped.
Would appreciate if any expert can share their contact no to discuss this imp info required.


See Director prima facie is an Agent of the company. Now if you are paying anything above the sitting fees, that is the director's remuneration. Then the director becomes employee of the company as then he is working more then what he is supposed to do as director for which only sitting fees is paid. So if someone is paid any remuneration he is an employee irrespective of his being director. So if you have paid that person remuneration and he is covered under PF, you need to deduct and submit PF.
As for contact no. kindly visit the site in footnote and you can book a free labour law checkup with us. It is a 24x7 line.
From India, Kolkata
Thank you for your response. My query is bit twisted as this director is not paid any regular wages. it's irregular amount spread across year now when while depositing PF we have to show monthly gross income which in this case is not set.so if this director is willing can we opt him out of monthly PF contribution (as remuneration is above min PF limit if calculated yearly.
This discussion thread is closed. If you want to continue this discussion or have a follow up question,
please post it on the network
.
Add the url of this thread if you want to cite this discussion.