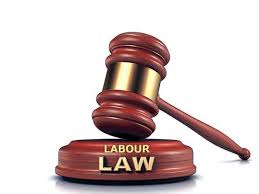 Cite.Co
is a repository of information created by your industry peers and experienced seniors sharing their experience and insights.
Join Us and help by adding your inputs. Contributions From Other Members Follow Below...
I don't know what to say, I've posted an add earlier asking the opinion, what should i do if the company fired me without giving notice period and giving me a proper explanation why they fired me . Should I be eligible for a compensation from the company, As I've properly read the appointment letter terms and condition of that company , I was working in a reputed BPO sector and all the sudden now I'm jobless for past 2 months with no income . I've to take care of my mom who is aged so please help me and advise what to do in this situation
"BPO SERVICE" this falls under IT & ITES Industry that vide notification is generally exempted from compliance's of shops and establishment act. But still relief could be sought against the treatment :-
1) Write a letter to your company. State that the practice of Natural Justice was not followed while removing you. Also ask for notice period pay. If were eligible for PF or ESI see whether your contributions are paid.
2) Send this by registered post.
3) If no reply within 7 days then contact area labour inspector and lodge a complaint.
See your rights in Bombay S&E Act here https://shopsandestablishmentactsind...ablishment-Act
This discussion thread is closed. If you want to continue this discussion or have a follow up question,
please post it on the network
.
Add the url of this thread if you want to cite this discussion.