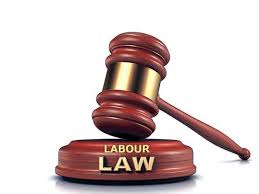 Cite.Co
is a repository of information and resources created by industry seniors and experts sharing their real world insights.
Join Network
Dear sir/madam,
I have been working in a company since last 8 years but suddenly employer terminated me without any notice..
I want to complaint to labour commissioner to claim salary in lieu of notice.
Si kindly help to how to write a complaint letter to labour court.
Please post a complaint letter
From India, Delhi
You do not need to go directly to court. Find you area labor department and then lodge a complaint with the labor inspector. He will help you get your salary under Delhi Shops and Establishment Act. In the letter written in english or native language you just need to state your joining date, how employer treated you, your daily working hours and pleading that you want your salary.
From India, Kolkata
If you are a workman, then only you come under the purview of labour court.
Since you have worked for 8 years, it is better to challenge the termination and get justice than be satisfied with the notice pay.
If you wish to challenge the illegal termination, first write to company asking you to reinstate. Secondly, if the company does not reinstate you in service, lodge a complaint before the labour commissioner and thereafter you can approach the labour court.
From India, Kolkata
This discussion thread is closed. If you want to continue this discussion or have a follow up question,
please post it on the network
.
Add the url of this thread if you want to cite this discussion.