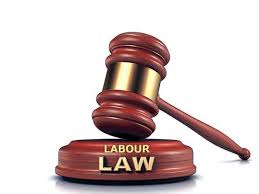 Cite.Co
is a repository of information and resources created by industry seniors and experts sharing their real world insights.
Join Network
Respected seniors, i worked for 7months in a company . Then i resigned from duty inorder to go for higher studies. I resigned on 15 of aug as a result the salary of that month went on hold . My exit template was there with the company and my last day was on 14 sep . But on 4 sep i got ill and could not go to the office . Spoke to my team leader told him the situation. He said stay ot home there will be a deduction for the remaining 10 days and you will get your fnf and experience letter . Now on 14sep i got a letter from the company stating i should return to duty within 2days of the receipt of the letter otherwise you will be considered as absconded. I went there the same day but they said the letter is nothing and we have absconded you already you shall receive the nxt lettr shortly. And now they are saying that they will not release my salary of more than a month nor they will give any experience letter.

Is it true that if i reached in time as mentioned i was still absconded . And they are authorised to keep my salary even though i had served 2/3 of the notice.

Even the absconded ones take the salary and go.

Please help me in this

See service of notice period is based upon principals of Indian Contract Act. There is a principle in law that we know as Impossibility of performance. If you were that ill that it was impossible or unreasonable to for you to attend the office they cannot do such a thing with you. If you are an employee covered under payment of wages act then you can contact your area labour inspector and ask for relief on two points. Principle of reasonablity or natural justice not being followed, along with this Indian Contract Act has been violated. Take the following steps :-

1) Get the medical certificate of the doctor who treated you in that period.

2) Prepare a letter stating why the company was wrong in treating you like this with this certificate. Also ask for unpaid salary.

3) If they do not pay, then go to labour department if you are covered by Payment of Wages Act or Shops & Estab Act.

See this for more Things To Remember While Drafting A Valid Employment Contract
Thank you so much. Yes i was suffering from fever which was said by the doc it was a viral. I was advised a bedrest of 1week . On the first day of rest i went to the office as well in 104 fever. Everyone saw me i took calls as well for 2hrs rest of the time i was in the medical room .
Your guidance has been of great help
Thankyou so much again

This discussion thread is closed. If you want to continue this discussion or have a follow up question,
please post it on the network
.
Add the url of this thread if you want to cite this discussion.