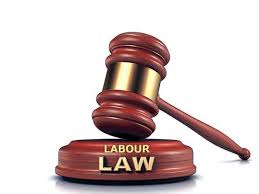 Cite.Co
is a repository of information and resources created by industry seniors and experts sharing their real world insights.
Join Network
Hi all,
I understand that there was a change in the Statutory Bonus Act.
As we now need to pay the statutory bonus to employees drawing less salary than the specified limit, would your team be able to help me with clarity on "WAGES "definition?
What is the definition of Wages for this purpose?
We have received 2 different answers from different sources and not sure which is correct for the purpose of paying bonus in accordance with the Statutory Bonus Act.
a. Basic + HA+ OA
b. Basic + OA
Any help is greatly appreciated.
Regards
Norman

Section 2(21) in The Payment of Bonus Act, 1965

(21) "salary or wage" means all remuneration (other than remuneration in respect of over-time work) capable of being expressed in terms of money, which would, if the terms of employment, express or implied, were fulfilled, be payable to an employee in respect of his employment or of work done in such employment and includes dearness allowance (that is to say, all cash payments, by whatever name called, paid to an employee on account of a rise in the cost of living), but does not include—

(i) any other allowance which the employee is for the time being entitled to;

(ii) the value of any house accommodation or of supply of light, water, medical attendance or other amenity or of any service or of any concessional supply of foodgrains or other articles;

(iii) any travelling concession;

(iv) any bonus (including incentive, production and attendance bonus);

(v) any contribution paid or payable by the employer to any pension fund or provident fund or for the benefit of the employee under any law for the time being in force;

(vi) any retrenchment compensation or any gratuity or other retirement benefit payable to the employee or any ex gratia payment made to him;

(vii) any commission payable to the employee.

Explanation. —Where an employee is given in lieu of the whole or part of the salary or wage payable to him, free food allowance or free food by his employer, such food allowance or the value of such food shall, for the purpose of this clause, be deemed to form part of the salary or wage of such employee;

COMMENTS

(i) Lay-off compensation is included in the term of "salary" or "wages"; Mohan Kumar v. Deputy Labour Commissioner, (1991) 62 FLR 903 (Ker).

(ii) Dearness allowance and city compensatory allowance are included in the definition of "salary" or "wages" under section 2 (21) of the Act; S. Krishnamurthy v. Presiding Officer, Labour Court, (1986) 55 FLR 535.

(iii) Dearness allowance is a part and parcel of wages; Scindia Navigation Co. Ltd. v. Scindia Employees Union, (1983) 2 LLN 63.

(iv) Retaining allowance comes within the purview of section 2 (21); Chalthan Vidyut Sehkari Udyog v. Government Labour Officer, AIR 1981 SC 905.

(v) Remuneration in case of overtime work and commission payable to employees are excluded from the definition of "salary" or "wages"; All India Voltas & Volpart Employees' Federation v. Voltas Ltd., 1973 Lab IC 645.

(vi) Overtime allowance does not form part of "wages"; Associated Cement Co. Ltd. v. Their Workmen, AIR 1959 SC 925.

Bonus is generally paid on basic and DA Overtime is definitely excluded I am not sure what HA is
This discussion thread is closed. If you want to continue this discussion or have a follow up question,
please post it on the network
.
Add the url of this thread if you want to cite this discussion.