rsjlexsys

22
Notification G.S.R. 1036(E) Employees' Pension (Sixth Amendment) Scheme, 2016
For more updates subscribe for free on www.lexcomply.com
From India, Delhi
PROFESSIONALS AND BUSINESSES PARTICIPATING IN DISCUSSION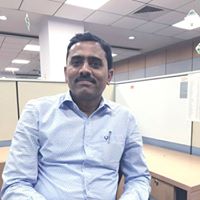 Use factoHR and automate your HR processes
Mobile-first hire to retire HR and Payroll software that automates all HR operations and works as a catalysts for your organisational growth.
Sir,
I worked with a company for 21 years and I have family pension scheme certificate. Kindly help me how to submit scheme certificate for pension. In scheme certificate it is mentioned to claim the pension by submitting form 10C. Form 10C was submitted already and got scheme certificate.
Should I submit the Form 10C again to employer?
From India, Kolkata
rreddygk

44
Hi Hrsunrise, You have to submit Form-10D as it is superannuation pension(Provided you attained 58 years) along with Family pension certificate. Regards, Keshav Reddy
From India, Bangalore
Thank you for your response. However, Form 10D also have a page for employer. Should I send the filled up form along with the scheme certificate to employer again or directly to PF office?
From India, Kolkata
employees died on last 5 year . how is applicable of epf pension?
From India, Jalandhar
If you are knowledgeable about any fact, resource or experience related to this topic - please add your views.