Dear Team,
Seek your inputs/ideas on the below, our organisation had few employees categorized as "Supervisors" who later formed a Trade Union, we advised them that being supervisors they cannot be termed as workmen. At a later point they agreed that they are willing to sign a settlement under workmen category, hence a 18(1) was signed for them which has them designated as Technicians.
When this settlement was signed they were under an affiliation union and now they are trying to get registered under with the labour officer stating that they are a Staff union. For evidence they had given the appointment order which says they were Supervisors.
The labour officer has asked the Union to get a bonafide letter from the management with their current designation
Is there any problem in this? Please suggest
From India, Chidambaram
PROFESSIONALS AND BUSINESSES PARTICIPATING IN DISCUSSION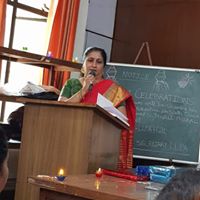 Dmc123
Associate Director Legal
stephen_7

147
Seek your inputs/ideas on the below, our organisation had few employees categorized as "Supervisors" who later formed a Trade Union, we advised them that being supervisors they cannot be termed as workmen.

=======================

Do their nature of job is also a supervisory role or a workman role? DO they have rights to approve leaves for the fellow workmen, send on duty etc..? If it is so, they will be considered as supervisor under law. Otherwise mere designated as supervisor doesnt term them as supervisor and cannot exclude them from ID act.

------------------------

At a later point they agreed that they are willing to sign a settlement under workmen category, hence a 18(1) was signed for them which has them designated as Technicians.

---------------------------------

If their nature of job is a supervisory role, how can you made them to sign the 18(1) settlement under ID act? Supervisors cannot come under purview of ID act right..!

====================

When this settlement was signed they were under an affiliation union and now they are trying to get registered under with the labour officer stating that they are a Staff union. For evidence they had given the appointment order which says they were Supervisors.

The labour officer has asked the Union to get a bonafide letter from the management with their current designation

Is there any problem in this? Please suggest

----------------------------------------

I do not understand what the mess is around here..! I dont think you have a good legal advisor who could lead you properly. Consult a good Labour law practitioner and get his advice to get you out of this mess. We may not be able to advise you perfectly on this forum. Need to go through the full history.

Workmen can form a trade union. Allow only one trade union can be registered in your establishment. More than one trade union will again form huge issues in the plant. Majority of the workmen can join and form an union.
From India, Chennai
Madhu.T.K

4032
There is nothing illegal in forming a trade union of supervisors or officers. Section 2(g) of the Trade Union Act, 1926 defines workmen as "all persons employed" and as such there is no bar on Officers/ supervisors or even Managers to form a Trade Union. Only thing is that a union should have a common objective and the objective of the union formed by the officers should be for their benefits and that union will not be negotiating with the management for the demands put forward by the workers.
In Government Tool Room and Training Centres Supervisory and Officers' Association, Bangalore Vs Asst. Labour Commissioner & Deputy Registrar of Trade Unions, Bangalore [(2002) 2 LLJ 339 (Kar)], it was held that any group of employees irrespective of whether they are 'workmen' under Industrial Disputes Act or not can be registered as a trade union under Trade Union Act.
Madhu.T.K
From India, Kannur
dmc123

62
Dear Sir,
If you issue such a letter and later on there is any dispute, wherein you have to take a stand that the concerned supervisor is not a workman under the Industrial Disputes Act, then this may go against you since you yourself have been admitting that he is a workman. If he is doing supervisory duties then such a letter should not be issued.
From India, Pune
Madhu.T.K

4032
In my opinion, we should give replies to each query from the labour Department. If you do not reply, the Officer will take a decision based on the records available and tomorrow you cannot object to it. Each letter from the Labour Officer is an opportunity to the employer to defend his views. Therefore, you should give reply. Nothing will happen if you say that they are supervisors or persons having supervisory authorities. By giving such reply you are no way inviting troubles in future.
Madhu.T.K
From India, Kannur
umakanthan53

5997
Dear Abhinav,
Registration of a trade union under the Trade Unions Act,1926 is the duty of the Registrar of Trade unions and the employer has no role in it. Perhaps, with reference to the name clause of the Supervisors' union proposed to be registered, the Registrar might have asked for such a letter to verify the fact whether the signatories to the application are supervisors actually employed in your industry. If you are willing, give it on the basis of the request of the union; otherwise, wait till you receive a letter officially from the officer concerned and reply to him directly. Regarding the issues connected with this thread, I fully endorse all the views of Mr.Madhu.
From India, Salem
Shrikant_pra

264
Stephen, please post your query separately. Dont mix up here.
From India, Mumbai
Shrikant_pra

264
What Madhu has said is correct. Would like to add as follows;
Are the supervisors so designated are actually performing supervisory work? Will the org be able to establish this? If this is true then they will not be able to seek redressal of their industrial dispute as the ID Act will not be applicable to them.
From India, Mumbai
Prior to forming a union they were designated as supervisors and after they had formed a union, the wage settlement was signed with them designating them as technicians (workmen), and now they are establishing themselves as supervisors to the Govt bodies but their salary slip, wage settlement clearly says that they are technicians. So far I've not an official letter from the labour officer regarding this
From India, Chidambaram
umakanthan53

5997
So what dear Abhinav? It is the botheration of the Registrar of Trade Unions to see whether the name of the Union actually indicates the class of workmen likely to be its members as mentioned in its byelaws and also whether any departure from it could be a sufficient reason for rejecting registration on the ground of misrepresentation of fact. I think that you refuse to take the cue from the second para of Madhu's first reply because it is your considered opinion and strong expectation that Supervisors are not workmen and as such the union should not be registered at all. You, as the management, have definitely no say in such a matter.
From India, Salem
If You Are Knowledgeable About Any Fact, Resource or Experience Related to This Topic and Want to Be Part of Such Discussions in Future - Please Register and Log In to Cite Community.