Hi,
I have been working with a private IT company in Maharashtra for 1 year 2 months.being a smaller company the job roles were not restricted to my KRAS.I did varied functions being a part of the organization and when I went on sick leave for around 9 days with information to the management, company started to dig into my system in my absence without my knowledge. When I got back to resume office they pinpointed few of my mistakes putting unreasonable allegations on me.when I denied to accept the same they forced me to resign and leave the very same day.also they stopped my salary for the previous entire month and now are denying to give me my experience letter as well.in this case I am not getting my experience letter, my salary nor my pf.please suggest if I can do anything about this.also suggest if it is valid enough as per the laws from the company's end to behave this way.suggest
From India, Pune
PROFESSIONALS AND BUSINESSES PARTICIPATING IN DISCUSSION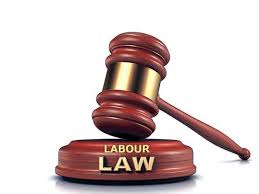 Use factoHR and automate your HR processes
Mobile-first hire to retire HR and Payroll software that automates all HR operations and works as a catalysts for your organisational growth.
Labour Law Index

180
See this depends upon gravity of your mistakes. But in any case they cannot deny you PF. See the website below for process to enforce PF submission. But mention your nature of mistake to get a genuine response from members.
From India, Kolkata
Dinesh Divekar

7554
Dear friend,

It appears that you are passing through ominous phase of your life. Anyway, coming back to your query. You may approach the labour officer of the area where your company is located and talk to them. Take along with you proof of your employment like appointment letter, xerox copy of the ID card, payslips etc. Explain your problem to the Labour Officer (LO).

You say that in your absence, company browsed your system and found out that you had breached security policies. In that case your company should have conducted domestic enquiry and you should have been given chance to defend yourself. Your termination is against principles of natural justice. Anyway, approach the LO and take his help. Just explain him in sequence what happened till you were terminated and do not talk about domestic enquiry etc.

Most of the IT companies are afraid to deal with Labour Officers. On getting call from the LO, hopefully they should mellow down. Far from representing their case in the labour office, they might become ready for negotiations with just a single telephone call from the Labour Office.

Therefore, at this stage should settle the matter on getting your legitimate dues and a relieving letter. Do not ask for reemployment. Your reemployment will give them chance to take revenge against you. For a small mistake they could conduct enquiry and terminate you. Under such circumstances, if they issue the relieving letter with negative remarks, the certificate will become meaningless.

All the best!

Dinesh Divekar
From India, Bangalore
If you are knowledgeable about any fact, resource or experience related to this topic - please add your views.