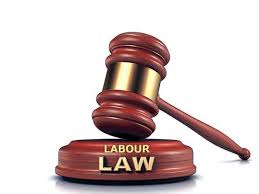 Cite.Co
is a repository of information and resources created by industry seniors and experts sharing their real world insights.
Join Network
We are working with a pharmaceutical company established 1958 in mumbai. They float a division on April 2016 with 54 MR 8 regional manager to operate pan india. They were unable to pay salary on expenses on time from the beginning to us and other divisions too. On oct 1st-16(after 6 months of operation, suddenly the ED told us that he is closing the division and wont be able to accommodate 5 of us(managers). So we became irrelevant from 2nd of oct. The ED told us not to come to work from next day. Though assured to pay one month notice(as per service agreement/appointment letter we are suppose to get two months notice).The company neither pay sept salary nor the notice payment. Now not responding to our phone calls also. How to get our dues from the company?
From India, New Delhi
See you can lodge a complaint with the labour department under Shops and Estab Act of your state. Also one can file a civil suits for recovery of debt. As your debt is already established you can get relief in less then 6 months. I will suggest get 1 advocate and all 5 managers file a case together. Hence your advocate cost will be saved. You will not be needing an advocate for labour department complaint. Also if your PF and ESI are not paid then contact the local PF and ESI office and lodge a complaint too. For this also no advocate is needed.
See this website for all required info
From India, Kolkata
Consult a lawyer and as per his/her opinion please proceed with a legal suit
From India, Ahmadabad
This discussion thread is closed. If you want to continue this discussion or have a follow up question,
please post it on the network
.
Add the url of this thread if you want to cite this discussion.