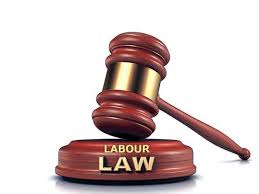 Cite.Co
is a repository of information and resources created by industry seniors and experts sharing their real world insights.
Join Network
Hello All Cite Hrers, I m Jigisha....Need to know that whether we should take into consideration the extra days working that is on week offs or on PH..for calculating PL/EL....(but sometimes for that extra working, company is giving them compensatory offs) so i m confused whether we should calculate that extra working day as working day for PL calculation or not...Please guide me.
From India, Vadodara
Also see your respective shops and establishment act. There are provisions pertaining to casual leaves along with comp offs. Regards must be made to factories Act if employer is a factory. This is minimum leaves that are to be given. See website below.
From India, Kolkata
Dear Jigisha no count C/off or PH working days in EL...because employees gets benefit in future and not present same date.
From India, Indore
This discussion thread is closed. If you want to continue this discussion or have a follow up question,
please post it on the network
.
Add the url of this thread if you want to cite this discussion.