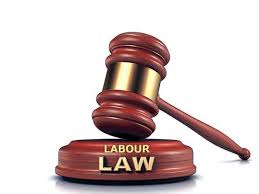 Cite.Co
is a repository of information and resources created by industry seniors and experts sharing their real world insights.
Join Network
Hi Team,

I need a suggestion, pleae help me.

I joined a small company (with 6 years of experience in a MNC) due to some reasons I had to abscond it exactly after 29days (weekends/holidays included) and in the offer letter it is mentioned that if I had to terminate I either need to serve notice period or pay in lieu. (3 months notice period) After a month I received a mail from HR intimating that Full and final settlement is done (they dint give me the salary for those 29days nor I'm interested in the salary) and need to pay huge amount for not serving the notice period.

I ignored the mail and after two days received a reminder email. Now I'm worried if I ignore that too will there be any legal action and how would I protect myself as I cannot pay such huge amount and I'm not expecting relieving letter or experience letter from the absconded company.

I joined another company (with two months of overall gap including the absconded company's) with my previous company's experience will there be any problem with this new company's employment.

Please guide.
Sorry to say but if the contract states some thing it is binding on you. You have to fulfill the contract or else they can start a Civil Suit against you under the Indian Contract Act. Your new employment will be unharmed as this will be a civil suit. But if a notice comes from the legal team of your organisation, you may have to pay.
But in case you have a Remission letter, meaning a letter relieving you of the contract or employment. Then the company has no right to pursue you. A email to that effect has the same benefit.


Thank you for the response but I'm not in a position to repay the amount they are asking for (it's huge for me) and I was in a situation where I couldn't serve the notice period. As I left with in a month is there any way I could be relieved, during my 29days of tenure there for about 10 days I was not even allocated a workstation nor any external trainings were given I mean to say that because of my desertion there is no loss to the project or organisation and I wasn't paid for the days I worked for so how noble it is for them to demand such a huge amount for the in lieu payment.
Dear Friend
I read your post carefully and it seems like a senior/responsible person was done an activity in any organization like that, so I am saying you that you need to fulfill the norms of any company, if you are a designated person in any organization. You are like a faith & asset of the company and you can not justify to your morale.
I think you have a level of morale and you see on your vision then you can find a solution, but you should be have a justice nature.
If I was there then I will not do the same things at any circumstances.
Thank You
Amit tripathi

This discussion thread is closed. If you want to continue this discussion or have a follow up question,
please post it on the network
.
Add the url of this thread if you want to cite this discussion.