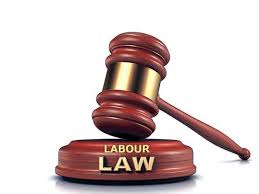 Cite.Co
is a repository of information and resources created by industry seniors and experts sharing their real world insights.
Join Network
Who has to see that the labour law procedures are being followed in the office and who is to attend the labour office to show the registers etc maintained under various Acts? Is it the HR or the legal department of the company?
Pls tell me the scope of each.

That is an internal arrangement depending on the organisation structure and the line of command.
There is no clear or streight jacketed rules.
Mostly, HR department and the Compliance Officer (if any) will see to it that the labour laws are being followed.
Further, in case of any inquiry, the same will be handled by concerned HR team, or if the matter is serious or has critical implications, Legal and HR team jointly.
If the matter goes to the court, then ofcourse, it will be handled mainly by Legal with inputs and assistance of HR where required.
But like i said, it depends on how your organsation is structured.

Typically Labour Law compliance comes under the purview of HR department unless there is a dedicated compliance department in place.
This discussion thread is closed. If you want to continue this discussion or have a follow up question,
please post it on the network
.
Add the url of this thread if you want to cite this discussion.