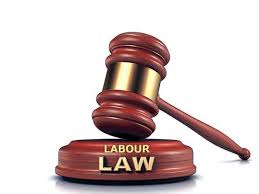 Cite.Co
is a repository of information and resources created by industry seniors and experts sharing their real world insights.
Join Network
Employee(Senior level) was serving notice period (3 months) just 10 days before last working day, company legal team initiated an investigation against employee. Legal team has issued suspension notice stating suspension pending enquiry. During investigation, the allegation was One of the employee's team member has used company's laptop to do screen design for some other company. Legal was trying to corner employee that his team member did that work based on his manager's request. (employee whose suspension was issued) . However legal was unable to prove any of these both employee's instruction and his team member used his company's laptop for some other work. Legal team was unable to conclude their investigation mean while company has extended employee's last working day further 13 days. End of 13th day company was forcing employee to accept a Show cause notice, which was completely irrelevant to the context of investigation. Hence employee did not take show cause notice. Employee has surrendered all company assets including ID card.

Employee has discussed with Lawyer, Lawyers are advising that company cannot extend last working day once separation is accepted. Since employee will be using other opportunities. However now company HR and legal both are not relieving employee. What is the next steps? Can I go to media and go with proper legal notice?

Any other suggestion is welcome
From India, Hyderabad
Do not go to the media. Go to labor department and ask for relief. They are not relieving this person after severance, hence they are threatening him with law suits if he does not continue to work. This is Extortion under section 383 of Indian Penal Code. You can file a police complaint and also mark a copy to labor department. You can leave after your notice period, they can have no action if we presume what you said above is true.

From India, Kolkata
Being a senior person, you may not get the covet from the labour department, since your position does not come under the definition of labour as per ID act. Better consult a good lawyer, who will guide you and issue relevant notice to them based on the evidences you have.
From Indonesia, Jakarta
I am not very clear on this
if they have given you a suspension, that means you are not working
still they want to extend your work period with them.
They have issued you a show cause that you have not accepted. They can always show you refused to accept it.
They are refusing to relieve you.
I assume you want to join the next company and the reliving letter and a good background check is needed.
Taking a legal stand is not going to really help if you want a clean release.
Instead you should be sitting with the management and prove to them that you have not done anything wrong and that the allegation is false. Just saying they could not prove it is not going to help you
From India, Mumbai
This discussion thread is closed. If you want to continue this discussion or have a follow up question,
please post it on the network
.
Add the url of this thread if you want to cite this discussion.