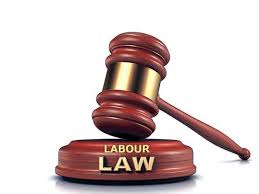 Rdsyadav
Educator, Management Consultant & Trainer
Cite.Co
is a repository of information created by your industry peers and experienced seniors sharing their experience and insights.
Join Us and help by adding your inputs. Contributions From Other Members Follow Below...
Community Prime Sponsors
FactoHR.com
- Payroll Software with GPS Enabled Attendance, Travel, Performance Management, HRMS.
Talentedge.com
"Interactive Anywhere Learning". Executive courses from top reputed institutes like IIM, XLRI, MICA.

Befour deciding the eligibility criteria of any directors to be member of EPF i would suggest you to go through your company AOA (Association of Article) which contain the clause of company directors & their neture of directorship and directors salary as per sec 196 & 197 of companies act. 2013 however only full time directors can be member of EPF whoever is being treated u/s 192B of income tax other then full time directors such as additional directors and part time directors whose TDS is being deduct u/s 194J of income tax cannot be the member of EPF because they are professionals not companies employee, also A director cannot be in the definition of employer unless he/she is not companies share holder.
Regds
V Shakya
HR & Companies & Labour Law Advisor

Directors, Executive Directors, MD etc can also be a PF member as they are supposed to act in routine in company's business. As a matter of practice their emoluments / remunerations as decided in Board of Directors Meeting carries details pertaining to each entitlements is in Salary and WAGES Account in company's ledger .Director may or may not be share holder. If PF trust is maintained, contributions will be there in Trust account or it can be in RPFC account along with other EPF members of the company.
Regds,
RDS Yadav
Director,
Future Instt. Of Engg and Management Technology
and
labour Law Advisor
This discussion thread is closed. If you want to continue this discussion or have a follow up question,
please post it on the network
.
Add the url of this thread if you want to cite this discussion.