SOUBHIK KUMAR GHOSH

160
Respected Members I am enclosing an old PF circular on calculation of Penalty Damages rate. Ministry of Labour & Employment Notification, New Delhi, the 26th September, 2008
From India, Kolkata
PROFESSIONALS AND BUSINESSES PARTICIPATING IN DISCUSSION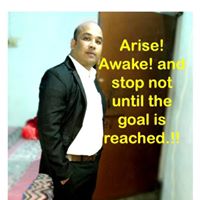 This is Tulsi Ram Chauhan, please briefing me to what is the latest amendment of HR.
From India, Mumbai
Declaration of Rate of Interest for FY 2018-2019 has not been issued so far. When it will come
If you are knowledgeable about any fact, resource or experience related to this topic - please add your views.