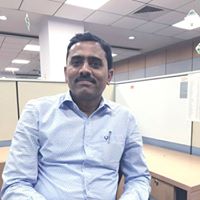 Valid only in Kerala for 14-15.
For 15-16 it is still applicable (even in Kerala.) the legality of the retro-active nature of the legislation seems to be in question. The attached decision is also not final it is stayed pending final hearing.
Other states may or may not follow this decision.
While speaking of retrospective nature of decisions, there have been plethora of laws / amendments which have been retro-active in effect.
From India, Pune
Dear first of all go through the entire stay order, nowhere it is written it is valid for kerala, it is central act. And it is applicable to whole of india. Regards shashi pandey/shish ram uniyal
From India, Lucknow
Dear Shri Pandey,
It does not have to be stated in the order.
Every high court has the jurisdiction over its own territory and not otherwise. That is why on one issue there can be conflicting views of 2 high courts.
Supreme Court is the only authority, decision of which is binding on the entire country.
From India, Pune
Thanks for posting a copy of the HC Stay Order. However, the stay is of temporary nature, as the main petition is yet to be decided. The stay can still be got vacated by the Central Government through a revision petition to the same HC or an appeal to the SC.
But as per my interpretation, since the petitioners are two individual parties, not the representatives of all the employers situated within the Indian territories, and also their petition was not of the nature of a PIL, the stay is not likely to have universal application with respect to all the employers of India. So, the stay has to work in their own individual cases, as one of the reliefs asked through their petition, not on all the employers of India.
However, every other employer can be free to get stay on the analogy of the present stay on their own individual petitions, if they file any. It won't affect them automatically, subject further to the interpretation from individual HC to HC and the SC.
From India, Delhi
yes, i read the same about the amendments online in other articles and as per CA Hitesh ( <link no longer exists - removed> ), the limit for coverage of employee and limit for calculation of bonus has been increased under the act, but this has been stayed by the kerala high court. But i am still confused about from when these amendments are implemented? Is it retrospectively or from 2015/16?
From India, New Delhi
This discussion thread is closed. If you want to continue this discussion or have a follow up question,
please post it on the network
.
Add the url of this thread if you want to cite this discussion.