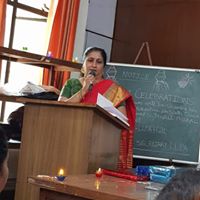 Cite.Co
is a repository of information and resources created by industry seniors and experts sharing their real world insights.
Join Network
While interacting with an administrator from a well known group of schools, she and I identified some important aspects that could be addressed to ha
While having a discussion with an administrator of a famous group of schools, we identified certain difficulties that were faced by the management while dealing with the bus drivers union. They associate themselves with a certain political party and go on strikes very often. The strikes are conducted in order to have a hike in salary. Please provide your valuable comments/suggestions in this regard.
Dear Sir,
You need to sit with the drivers and address their issues once and for all, you may enter into a written settlement with them about the payrise and other benefits and put a clause therein that they will not raise any more demands for 2-3 years till the term of settlement; It is not good to allow them to hold you to ransom every time or else you can appoint a contractor by outsourcing to a contractor who can provide you with the drivers, but he should follow all the labour laws and you have to also enter into a proper contract agreement and if the Contract Labour (R&A) Act is applicable, then register with the authorities and have a licenced contractor.

It is a well known fact that private schools seldom pay living wages or even minimum wages to their employees, drivers included. Having a Union or Association to get their basic entitlements is their Fundamental Right.
Appointing them through a contractor offers only a temporary solution.

This discussion thread is closed. If you want to continue this discussion or have a follow up question,
please post it on the network
.
Add the url of this thread if you want to cite this discussion.