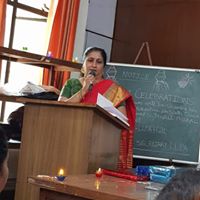 PRIME SPONSOR
-
FACTOHR
- Customised Payroll, GPS Enabled Attendance, Travel, Performance Management, HRMS.
Explore Features
Cite.Co
is a repository of information created by your industry peers and experienced seniors sharing their experience and insights.
Join Us and help by adding your inputs. Contributions From Other Members Follow Below...

You need to sit with the drivers and address their issues once and for all, you may enter into a written settlement with them about the payrise and other benefits and put a clause therein that they will not raise any more demands for 2-3 years till the term of settlement; It is not good to allow them to hold you to ransom every time or else you can appoint a contractor by outsourcing to a contractor who can provide you with the drivers, but he should follow all the labour laws and you have to also enter into a proper contract agreement and if the Contract Labour (R&A) Act is applicable, then register with the authorities and have a licenced contractor.


Appointing them through a contractor offers only a temporary solution.

PRIME SPONSOR
-
TALENTEDGE
"Interactive Anywhere Learning". Executive courses from top reputed institutes like IIM, XLRI, MICA.
View Courses