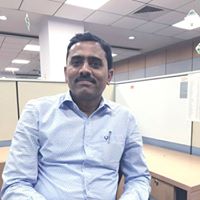 Cite.Co
is a repository of information and resources created by industry seniors and experts sharing their real world insights.
Join Network
Dear Leaders,



The notification issued by the Department of Labor revised the minimum wage for 23 industries. About 25 million workers, according to a new draft notification of each month rise in the minimum salary will be rs 10.520 P/M. The revision of the workers' compensation industry, which is published by the Department of Labor to allow the public to submit objections to the Department of Labor.



Earlier, We can recall that , Garment industry wage revision committee had been formed under the leadership of Mr. Mr. Jinkalappa . The revision of the minimum monthly salary of 10.010 rs. after the 23 enterprises the government had previously, Shri. Labour Minister Paramesvaranayka he took an interest in this issue, on the recommendation given by the committee to rise beyond Rs 510 monthly minimum wages are fixed rs 10.520.



Which industries are applicable ?:

The hotel industry, the film industry, food processing and food packaging industry, laundry industry, the Mini Cement Plant, Timber Depot, wine-making industry, Stun pipe, concrete pipe, arsisi manufacturing industry, the construction of roads, construction industry, domestic workers, Electro Plating industry, Glass and Glass Ware industry, Procurement, processing and distributor of milk, plastic, poly plastic, rubber and PVC Pipes, Private nans Corporation andcit Funds, aryuvedik and alopathik ausa making industry, the steel almera, table and furniture industry, the hospital and Nursing Home, Club, enterprise, professional, medicine, consumer goods industry, erected Water Man-caring industry, the public transport industry Motors.



Please refer the attached Media information for the same.





With Thanks and Best Regards

Nanjegowda

9945282846



Thank You Gowda sab.
Can You please share us the official draft notification which would be great help to all members.
Also i am wondering how Shops and Commercial Establishment is not covered under this revision.
Regards,
Keshav Reddy

This discussion thread is closed. If you want to continue this discussion or have a follow up question,
please post it on the network
.
Add the url of this thread if you want to cite this discussion.