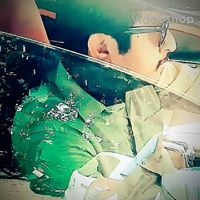 Cite.Co
is a repository of information and resources created by industry seniors and experts sharing their real world insights.
Join Network
I am selected in one of MNC company...my Background verification is over and now i am onboard. But i am now worry as my employer will check my current company verification after 45/days.I am worry because i give a fake salary slip to get more hike on my salary..........my career path is really good..i am good performer and loyal and honest in my 7 years of career.. But i did this silly mistake.Now i really feeling guilty and don't know what to do.plz plz plz advice me on this...plzzzzz
Dear HD3725,
There is really nothing that you can do at this stage.
You can go and tell the HR, that you have done such a blunder and then hope that they still keep you in company (most likely they will Dismiss you immediately, for proving misleading information)
Second thing, wait and hope that they somehow(???) do not get a wimp of your career blunder.
Regards,
Ashutosh Thakre

This discussion thread is closed. If you want to continue this discussion or have a follow up question,
please post it on the network
.
Add the url of this thread if you want to cite this discussion.