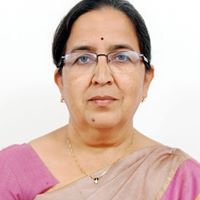 Cite.Co
is a repository of information created by your industry peers and experienced seniors sharing their experience and insights.
Join Us and help by adding your inputs. Contributions From Other Members Follow Below...
Can anyone give the cheklist of statutory compliance of all acts.
Plz go through attached labour law checklist Regards Sweta
can anyone provide me with a Statutory Compliance (All Acts) Checklist for Delhi, Haryana & UP (for IT sector) ? thanx in aniticipation.
Hi sweta,
Thank u so much for your valuable contribution in cite hr.
I need ur help on same as i am searching for statutory compliance checklist for Delhi/NCR Region in general.
Looking forward to hearing from you soon.
Regards
Karuna Sharma

Could somebody help me out with the compliance checklist that we need to check when we are to clear vendor Invoices for services rendered , in the form of warehouse management, transportation, & other services
Charles Stephen

A BRIEF CHECK LIST OF LABOUR LAWS - Composed by P.B.S. KUMAR - B.Sc,M.A.(PM),MA(Ind.Eco),MBA(HR),BGL, LLD,DIRPM, was made available to us by Cite HR.
I am thankful to Mr. Kumar for the same
Is there an updated version of this check list available ?
Regards,

need check list of all labour laws applicable in Gujarat state.. regards, keval gajjar
How to make good profile to get in top B-school for Master degree in HR ?
This discussion thread is closed. If you want to continue this discussion or have a follow up question,
please post it on the network
.
Add the url of this thread if you want to cite this discussion.