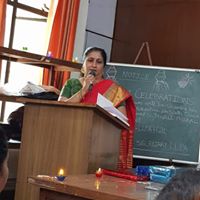 Prime Sponsor
-
FactoHR.com
- Payroll Software with GPS Enabled Attendance, Travel, Performance Management, HRMS.
Explore Features
Cite.Co
is a repository of information created by your industry peers and experienced seniors sharing their experience and insights.
Join Us and help by adding your inputs. Contributions From Other Members Follow Below...
Thank you for highlight the errors in such a detailed way and bringing it to my notice. Now, I can be be rest assured that there are others who will take an active role in educating members about PLAGIARISM and COPYRIGHT violations.
I am no HR expert and I miss reading such posts, as I concentrate on helping with student queries. This case is one of violating copyright, as the pdf document has the name of the blogger; however, as you have notified it's copy of a document of a company. I downloaded the document and could not find any date to say whether the company has updated it or not. The document at
http://www.godrejandboyce.com/godrej.../Workplace.pdf
has Godrej's name on every single page which is missing from the uploaded document.

I am APOLOGIZE to all, if it is a wrong. Its a model, if any one can modify the procedure if any mistakes were notified in my up loaded pdf. There are several web sites relating to the same. So as per my opinion its a guide for every individual. If they want to change or alter it their choice.
Regards,
PBS KUMAR


Thanks for upload the Good SOP's for all of cite hr members. Previously we seen so many articles in cite hr.
we expecting some more articles and sharings in future from your good-self.
Thanks,
Rajesh Kantubhukta
Human Resources.


Thanks for your positive response.
I appreciate your good intention for sharing information.
I have only tried to correct certain errors and fallacies, and present the correct picture so that members of our HR fraternity are guided correctly.
Warm regards.



The CC has to submit its report to the MD of the company who in turn will publish it in the Annual Report of the company


In accordance with section 21 of the Sexual Harassment of Women at Workplace ( PP&R) Act, 2013, the Internal Committee is required to submit annual report to the Employer & the District Officer.
R N KHOLA

Prime Sponsor
-
Talentedge.com
"Interactive Anywhere Learning". Executive courses from top reputed institutes like IIM, XLRI, MICA.
View Courses