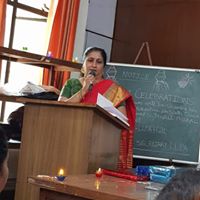 Mnsahu
General Manager, Corporate Hr

Dhrao
General Manager - Hr
HEGELER
Manager Sanmar Speciality Chemicals
Cite.Co
is a repository of information created by your industry peers and experienced seniors sharing their experience and insights.
Join Us and help by adding your inputs. Contributions From Other Members Follow Below...
Dear All,
Hi, I am Vijay Nikumbh, working as Sr. Officer-HRD. We have recently signed the long term settlement with union, which is a recognised union for the period of Nov-12 to Oct-16.
During the operative period of last setllement i.e. from Nov-08 to Oct-12, Union has cancelled the membership of one of the member of it and who is one of the workman of our company. There is not another union in our company.
I want to know that whether that non-unionsed workman is entitled to get wage increase benefit of recent settlement or not. And if he is not entitled then how can his wages be revised. Please guide me in resove this issue.
Thanks & Regards,
Vijay Nikumbh

Pls refre the Trade union act 1926:) and fully read the settlement of by.party:) try party. } 2.id act , settlement
Subject - Re: Is nonunionized workman entitled to get wage benefit of recently signed settlement?
1. If the workman under reference is performing the same duties as like unionsed workman,you cant put him out of the benefits specified in recently signed agreement.
2. If you deprive him of the benefits as mentioned above, he may file a case for equal remuneration or partiality
3. Paying the benefits/remuneration is your right, which is based on skill/performance. Union cant force you to exclude a particular person
SDP

Please refer section 18(1) of ID Act this clearly says that in Maharashtra settlement under this section by recognized union will be applicable to all person of the establishment.
So this non member has to be paid alongwith others.


Hello,

No, the non union members will NOT get the benefits of the settlement AUTOMATICALLY by force of the settlement.

But before you take this position as final you must know that:

1) If the Union is RECOGNIZED under MRTU & PULP Act (and not simply REGISTERED) then the settlement will bind the non unionized members also.

2) Further even if the 1) above is NOT the case but the settlement is signed during the course of conciliation, then also the the settlement will have to be extended to such workmen.

Sec 18 (1) of the ID Act 1947 states that a settlement is binding to the parties to the settlement and if the non union members were not a party to the settlement, they will NOT be able to get benefits of the settlement automatically. However if the Settlement is signed under Sec 18 (3) of the ID Act 1947 (that is if the settlement is reached during the course of conciliation) then it will have to be extended to these non union members also.

Trust you have answer to your query!

Regards

samvedan

October 6, 2013

-----------------------------

Dear Vijay Nikumbh

Depriving the non-unionized employees, or who are not members of the union with whom you signed the agreement; amounts to discrimination.

It implies that somehow you are forcing the non-unionized members to join that particular union.

This is not only unfair but a very mischievous act. If you have multiple unions; then it may lead to blood-shed and violence. This is never done any industry.

Even in a democracy; if some voters do not vote for a particular candidate, who goes on to win an election; still he continues to REPRESENT those voters who did not vote for him or who did not vote at all.

This is the position generally taken in civil society.

If you wish to give benefit ONLY TO THOSE who belong to that union; then it will lead to anarchy and lawlessness. Please consider what you intend to do from all perspective. you should not show FAVOUR to a particular union or just its members; which colloquially is known as "Pocket Union" (implying that its in the pockets of the Employer); and also it amounts to Unfair Labour Practices.

Warm regards.

Dear Mr Vijay
No under no circumstances you can deprive any employee of your organisation.
First he is the employee of the organisation then he becomes the member of the union.
An employee has every right to get the benefit, you cant force him to become the member of the union.
It is the right of the employee to chose whether he will retain his membership with the union.
You have nothing to say on this issue.
In order to get peaceful atmosphere in the organisation it is better to release his dues as per the new settlement and also for future hazards of lawful action by the employee.

I request that question should be posted with fact and in detail so that we can get a proper answer. However in this case settelment has aleady taken place and workman was the member of your union so benefit can not be denied. The only thing the union can do that they bay not back him in case he approach the union for any help if management do some wrong to him.
Scgupta

What is the consequence if a management give benefit , more than agreed in settlement,to a non unionized workmen based on his merit? Varghese Mathew
hi
you might have terminated the workmen from union during the particular period but if you mention the point that in future if any benefits from the company you are not eligible for the same from the management side if not mentioned during the particular period benefits to be given as per ID Act

This discussion thread is closed. If you want to continue this discussion or have a follow up question,
please post it on the network
.
Add the url of this thread if you want to cite this discussion.