hemant2381987

1
Dear Sir,
I work in a proprietor company, which has total strength of 30 employees. I work as salesman and my salary is 20K PM. There is no PF, Medical or any other benefits. However during joining, we were made to sign a legal bond (on stamp paper) that once we leave company, we cannot join any competitor for 2 years but there are no consequences mentioned also in my offer letter no notice period is mentioned. The company does not have good history of employee satisfaction. Now I got offer from a competitor which is MNC. Kindly suggest what I can do in this scenario as I want to join it.
Thanking You.
From India, Mumbai
PROFESSIONALS AND BUSINESSES PARTICIPATING IN DISCUSSION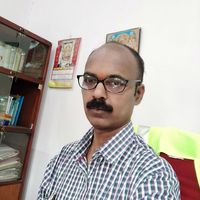 Use factoHR and automate your HR processes
Mobile-first hire to retire HR and Payroll software that automates all HR operations and works as a catalysts for your organisational growth.
hemant2381987

1
Thank you very much Jayesh sir. But what if he files a case against me? Also, can he demand monetory compensation from me? and should I discuss this issue with new company?
From India, Mumbai
D.GURUMURTHY

107
Dear Sir,
The bond is not valid. You can proceed to join as you like.
But there is possibility that they will not relieve you from service and they won\'t give the service certificate and also they will not settle your account.
D.Gurumurthy
HR & IR Consultant
Hyderabad
From India, Hyderabad
rajubhatnagar

70
Dear Hemant,

First a bit of a background about the bond that you appear to have signed. Let me preface my comments by saying that it my guess about the nature of bond that has been signed by you.

This kind of a bond is usually referred to as a No-Compete agreement. This is usually in case of senior officers of organisations who have access to competitive or sensitive information, which could be detrimental to the interests of the company if it falls in the hands of a competitor. It is also common that when a No-Compete is in force, the company which has mandated it (that is the company that the employee is leaving) provides a financial benefit / compensation for opportunities that may be missed while the No-Compete is in force.

In your case (i) it is unlikely that you would have access to competitive information which would be detrimental to your ex company, (ii) there does not appear to be any additional compensation that is likely to be paid in lieu of the non compete.

My view is that (a) you should inform your new employer that you have signed this bond because you did not have any option and it was mandated that it must be signed before you start employment, (b) share with them the original copy of your letter of appointment - which states there is no notice period for resigning, (c) be prepared for the fact that you will not get a relieving letter and your final settlement.

It is unlikely that the company will proceed legally since they are already on weak ground by not having PF - which is a statutory requirement for any organisation employing 20 employees or more.

Regards,

Raju Bhatnagar
From India, Bangalore
phanikumar_d66

15
Dear Mr. Hemant,
The Agreement that you have signed is void under the Indian Contract Act because the Act says that all agreement signed in restraint of emploment are void. The reason is- company can not take advantage of you necessacity for the job and make you sign such agreements.
Hence you can resign and join another Company and the present company can not take any action against you.
D. Phani Kumar
DGM- HR
Vasavadatta Cement
(B.K. Birla Group of Companies)
Sedam, Gulbarga Dist.
Karnataka.
harishvm

3


The legal law says that any company above 20 permanent employees mandatorily will have to register for PF and if anyone's salary is >15K ESI is a must.

So, legally they aren't right.

Any service bond is legally permissible only for the training and that too, mentioning the training period(considered to be full time classroom training) and the cost involved. The bond should mention the clause of repayment in case if seizure.

No company is permitted to bind employees legally not to join their competitor. An employee is an asset of the company only under their roof and they cannot execute the limitations for any citizen or employee outside their premises.

Moreover the consequences aren't mentioned as well.

At the most, company can send a legal notice and ex employee can also fight out the case.

Additional point for the employee would be – if he can prove that employees aren't satisfied. Anything against labour law can be additional points to prove the employer.

Answer in brief: This employee can give a personal reason such as health, or family or relocation and can go ahead.

If your next employer is ready to hire without any formal relieving letter, nothing stops you.

Regards

Harish
From India, Bangalore
chattsaurabh

2
Dear Hemant,
I would suggest you do the following before resigning -
1. Collect all your payslip hard copies.
2. I assume that you have not mentioned your reason for resigning to your current company, so in order to avoid problems with your FNF and releaving, give them a different reason for resigning (like you are moving out of town etc.)
As mentioned by the seniors above, the bond is void, doing the above will ensure that you get your releaving letter as well.
Regards,
Saurabh.
From India, Bangalore
CaPulkit

46
Join any company you want. In India no wagering, bet or bonding can be made on human life.
From India, Bangalore
NavneetSarin

94
Dear Hemant,
I feel this type of Bond is a nuisance and not a positive option in the start of Career. The legality of this contract is not an important matter. The real problem is on the basis of this contract this employer can harass you by not giving experience certificate, They will not clear at lest one or two months expanse account and salary for at least 15 days to one month. So try to find some alternate or just start looking for some proper Job immediately.
Wish you all the best.
From India, Delhi
skjohri1

84
Dear Hemant,

I am in agreement with the views expressed hereabove. In the present case the bond cannot bind you. I suggest that you contact your prospective employer and explain the entire issue such as the bond and your availability without the porper reilieving letter but carry with you your letter of appointment as also your salary slips in original to show to them.

As regards your present employer, please tender your resignation expressing your personal/family exigencies and your requirement to be relieved from a particular date. In case you do not hear any thing from them by the stipulated date (please stipulate one month's time, to be fair) please write to them that in view of the fact that you have already submitted your resignation in a reasonable way and have received no reply from them you are left with no alternative but to consider your resignation as deemed to have been accepted and you as relieved of your duties from the company and request them for your unpaid salary and relieving certificate. But before doing so please ensure to surrender to them with an acknowledgement from them all company items issued to you. In case you do not receiving any/satisfactory response you may go to the labour- legal authorities for recovery of the same.

I am sure this way your problems can be solved.

Good luck.

S.K.Johri
From India, Delhi
If you are knowledgeable about any fact, resource or experience related to this topic - please add your views.