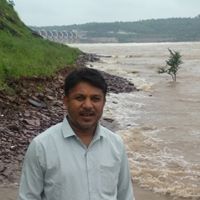 Cite.Co
is a repository of information created by your industry peers and experienced seniors made possible with help from our prime sponsors like:
TALENTEDGE
Who provide a platform for "interactive anywhere learning". Courses from top reputed institutes like IIM, XLRI, MICA.
View Courses
FACTOHR
- Provides Customised Payroll, GPS Enabled Attendance, Travel, Performance Management, HRMS that can help streamline your organisation.
Explore Features
Register Here and help by adding your inputs. Contributions From Other Members Follow Below...

As per law any person can get maximum 7 CL, 7 SL in one year and no one can take more than 2 Sick leaves continue. if the person take more than 2 sick leaves continue in that situation the employee should produce his medical certificate EL is depend on the present of last year of the employee. Example if any employee was present 280 days last year so he can take maximum 14 EL in a year. Formula for EL (Present last year/20). I think this will help you.
Thanks & Regards,
Raj


But if any employee present 230 days, after the calculation he will get 11 days EL
Formula = 230/20 = 11 Leaves
But what about 10 days that is not counted in EL, Means if he get 11 EL, then 11 x 20 = 220
230 – 220 = 10 days
What about 10 days ?
Can we count next year calculation in EL ?
Thanks & Regards
VRUSHA


Sorry in last posting i forget to that for EL a employee should required minimum 240 present days in one year. If any employeed dont have 240 present days in one year he cant get any EL so in case of 230 days no employee cant get any EL. or in case if any employee have 250, 270 and 290 days we can give them full leave. or in case if any employee have 249, 269 and 289 we will calculate his leaves from 240, 260 and 280.
No any day will forward for next year.
Thanks & Regards,
Raj


Can two CL be taken before and after a sunday....that is CL , Sunday , CL , is it 3 days leave or two days leave as per HR Policy
Tek Wizard HR


This is Nitin here requesting you all for Employee TDS related files, how to calculate it, on what base we have to calculate TDS, Information i need, i am new in salary process. will be very thankful to all.