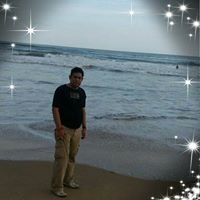 Cite.Co
is a repository of information and resources created by industry seniors and experts sharing their real world insights.
Join Network
Hi,

Am working in an IT firm which is fast growing. I got placed here through campus recruitment (after my MBA-HR)& something strange happened at that time.

They had contacted our college before & send us a call letter promising a salary of 2.4K. At that time, I already had another offer (at 1.3K). But as I was interested in the profile offered by this company & also coz of the higher salary, I sat for the interview & got selected by the firm. Thats how I joined my firm. But at the time of interview they understood that my current offer is only 1.3k. They then told that they are willing to pay only 1.4K & when I asked abt their promise , they told it was a clerical mistake which happened from their side.

I really felt that it was unfair from their side to do the same, but as the job profile they offered was excellent & also I tried to believe that it was a typografical mistake (as they said), I joined the firm.

But now, i am the only HR person handling the whole HR myself & also I am in very good relations with the management, I have a very strong feeling that they deliberately reduced the salary & has cheated me. But as I am extremely happy with the job I am doing here & I am one among the decision ,makers with the management, I find i difficult to ask & I dont know what would be their reaction if they hear something like this from my side. The main problem is i am very much involved & i love my job here to a great extend & I also know that management is very happy with my performance.But the feeling that they cheated me is haunting me much. there is no other HR person here for me to even compare my salary with theirs & question the management. I also dont know if I could ask them for a hike as I have only completed a period of 3 months here.

PLSSSSSSSSSSSSS HELPPPPPPPP

Regards

JM
From Oman, Muscat
Dear you have completed only 3 months, and u are also happy with job, have accpeted the offer in the beginning with what ever expalantion was given to you, made a decision to join the organisatin. Now u should not feel cheated, should not . Nothing matters more than a job satisfaction and also getting a good exposure in the begining of your career, Very few professionals are there who are really satisfied with and are happy with where they are and what they are doing.
As far as salary increment/raise is concerned wait for some more time(may be completion of six months period, normal probation period) add some more feathers in your cap by continuing the good work you are doing, impress the management more, create a situation where they can not think beyond you or feel it difficult to replace you, than go ahead , politely offcourse, for salary rise. That will be the suitable course of action according to me.
From India, Mumbai
Well JM

one thing is for sure the Management had fooled u if the call letter was signed by the company representatives,, tomorrow anyone can term a legal deal in which an amount is mentioned on stamp paper as typographical error.

So for you the strategic / diplomatic way would be since you enjoy your job and work environment, do more work, accept more work, work sincerely, u hav only completed 3 months,, since ur only person in HR ,, ull get maximum exposure,,, an since ur one of decision maker,, then ulll get piece of mind,, but still that incidence would be still in ur mind,,

so may be after one year,,, if the company person [not management we are speaking of person] who told u that its typographic error, is still with the same company,, there may be chance that he can fool u , or play with u... better u can see to change job after one year,, and when u resign if they offer u more then dont accept it,,

I seriously feel there is no such typographic error in offer letter,,, as it is thoughly checked by management rep,,, before signinig,, and it also has got breakup,,, of CTC.. did they also tell u that ur ctc would be 2.4 verbally / or during discussion... ?
From India, Pune
it was not an offer letter, but a call letter which was send to our college with the details of the openings & also the ctc for each. In that one, for HR Executive, it was mentioned the CTC as 2.4Lakhs. No break up was there. just the ctc in a statement. Once I was selected, the interviewers called me personally & told that they offered me 1.4. As I was the only person selected from college & also as I doubted if the salary mentioned in their call lketter was 2.4 itself, i told that i would get back to them. then I mailed them telling that I am not ready to join coz the offer they made was a different pay scale. Then they told that it was a typographical mistake & also that they send an apology for the same to our college placement officer. Then, i decided to join coz i found the job interesting & also, I believed them to some extend. My thinking was that after working there, if I feel that they have tried to fool me, I shall quit he job. But now, I have a feeing that they have fooled me, but I am very attached & dedicated to my job that i dont wana lose it.

JM
From Oman, Muscat
as ur a fresher gain atleast one yr experience,, make the company more dependable on u,,, and when the company really relies on u,,, then u can quit ,,, as by the time u would be the lone HR,, u would be handling all major activities and u wud know,, most aspect of HR,, btw is ur company private or MNC..
From India, Pune
JM,
Just keep performing and dont bother yourself now with what happened. All friends have given you the best advice just keep performing and the time will come soon when the things will happen the way you want, and think in this way that being a starter you got good oportunity good exposure and it is just a begining and you have to go far ahead.
Just keep on doing the things in best way and time will come when the iron will be hot strike that time, just be cool and calm and just enjoy. :D
Bibhutosh Bhadauria
From Australia, Balwyn
Dear JM,
As you have no other option, pleae stick into the same for at least a year and after one year you evaluate what salary they are hiking. As you are new into this field, you will have to stick into this line for quite some time inorder to get good jobs. So give up all your anxiety and do your job perfectly and engage yourself in oranisation development so that you can add up some value to the organisation.
Regards,
Chandan C


This discussion thread is closed. If you want to continue this discussion or have a follow up question,
please post it on the network
.
Add the url of this thread if you want to cite this discussion.