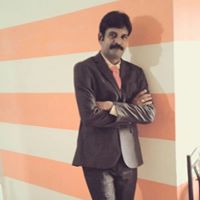 Cite.Co
is a repository of information and resources created by industry seniors and experts sharing their real world insights.
Join Network
hi all,
we have earned leave policy. we have to en cash the leaves which are more than 60 for every employee. but every year we are putting aside the en cashed leaves.
now some our employees has leave balances 100 above.
Now management wants to en cash all the leaves for every employee putting the balance 30. But they want to encash the leaves with respective the basics in the respective years.
for example:
x employee: en-cashed leaves year basic amount
15 2008 4500 4500/30*15
15 2009 5000 5000/30*15
15 2010 6000 6000/30*15
15 2012 7500 7500/30*15
present balance 60 2013 8000 8000/30*30
is it the right way. kindly suggest on this
regards

Dear Mr. Prasad,
Encashment of leave is calculated on the basis of "Last Salary Drawn" and not year wise. That is why staff is encouraged to accumulate leave to the allowable extent. Otherwise they would have encashed it every year.
RSP

Dear Senior, My question is that would be calculated on the Gross salary or basic salary? Regards, Jayeeta
Hi It will be calculated on Basic + DA, if DA is not there then, only Basic will be considered. Chills Karthik Nayudu
Dear all, Leave encashment should be done on Gross salary, and the formula should be : gross salary/26* no. of leaves. Thanks & Regards, From, Sumit Kumar Saxena
Dear friends,
There cannot be any confusion, Leave encashment should be calculated at present salary (gross) , ie.what he/she would have drawn when on authorised leave (Minus productivity linked bonus + OT and such allow. which are not automatically accruing to an employee every month). Please be advised when referred to only Basic it denotes "Basic Pay - excluding other allowances" only, When it's "Gross salary/total emoluments" it means "Basic pay + DA + other allowances" At the same time the term "CTC" is having different composition which includes Gross Salary+OT+Bonus+PF+Gratuity+leave encashment etc. It is requested that everybody better to have a common connotation and understanding in order to avoid confusion is usage of such terms.
kumar.s.

Dear Seniors,
We are a recruitment company.But we are not implement leave encashment policy in our company.Could i please know why our company is not using the terms.As i asked whether it's depend on the company policy,we use 21 PL and 10 SL for our employees.
Regards
Priya

Dear Sir I am in require of security agreement regarding sale of goods. please help
The calculation of leave encashment is on the basis of gross salary at the time of encashment (which is generally the time when employee leaves the organisation or he retires).
Calculation can be done based on inputs from Mr Saxena and Mr S Kumar.
It is the same formula used in Indian Army.

Dear Sovarani, The ecashment shall be on the the basis of PF Pay which means Basic + DA. s.k.limaye/mba
This discussion thread is closed. If you want to continue this discussion or have a follow up question,
please post it on the network
.
Add the url of this thread if you want to cite this discussion.