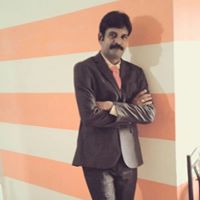 Cite.Co
is a repository of information and resources created by industry seniors and experts sharing their real world insights.
Join Network
Our organisation is undergoing a revision in the salary structure. Under the new system there is a probability that for few employees the basic salary may decrease from their present basic salary., though their gross will either not change or may increase. The employees so affected are also okay with the change.
But, I want to know whether this is okay as per law or not because PF/Gratuity etc. will be affected. Can there be any problem from the PF authorities or will it violate the law ? In this regard, please be informed that in the appointment letters of all the employees it has been mentioned that there may be changes in policies including compensation & benefits policy of the company from time to time and the same will be binding on the employees.
Please throw some light on it.
Thanking you.
Regards,
Soma.

Hi Soma,
As per PF Law, u r monthly contribution should not be reduced in any month (except absentisum). Doing so will have the PF inspection point, basis which u will be counted as defaulter and asked to pay the difference amount with penalty.
Further, will have the problem, while computing Bonus, leave encashment, gratuity and their return submisson.
Companies put the clauses in the appointment favouring their system, however the compliance is not a part of policy, it's a law to follow all individual/firm/propriertor.
Regards,
Nilesh cb

Mr. Nilesh,
Thank you very much for the response.
Will the same be applicable if the employee is on as fixed term contract and we issue him a fresh contract with the revised structure where the basic comes down?
Regards,
Soma.

Dear Somadas;
Sec 72 of the ESI Act and Sec 12 of the EPF Act,restrict the employers from reducing wages which results in reduction of contribution.Best way is to treat the amount of defference in basic as personal pay at par with basic for the purpose of EPF ,ESI,Bonus ,Gratuity etc until the next revision or compensation policy.
VARGHESE MATHEW
09961266966

Dear Somadas,
If I understood correctly, your employer is "restructuring" your salaries "reducing the Basic" but without reducing the overall Gross Salary, am I correct? If yes, this is nothing wrong, excepting - caution - where certain benefits are calculated based certain % on the "Basic Pay" and some seniority issues may crop up when based on Basic pay. If these are taken care of it's ok only when you are not losing anything what is already in vogue. Probably we can judge impacts better if you can provide us with the Pre-revised and revised structure for juxtaposed study of the proposal.
kumar.s.

Dear Soma
In case of, and only in case of Fixed Term Contract employees;
a change in wage structure may not pose any problems.
However, ensure that both parties have agreed to it willingly;
and that the new contract has been drawn up in lieu of the earlier one which stands terminated upon mutual consent.
Warm regards.


Please note that reducing basic salary is not legally acceptable. Basic is an important component of salary and based on basic all statutory deductions are made. Jayaraman
Dear Soma ji,
I endorse the response by Nilesh ji, Varghese ji and Jayaraman ji. I do not agree with the view by Kumar ji and Raj Kumar ji with due respect to them.
You can not reduce the basic component of any employee even he agrees for it willingly. You can not reduce the basic component under any circumstances except in decrease of DA due to fall of CPI which is very rare.

You may want to try increase only Special/other allowance component, and NOT chaging the basic, going fwd while increasign the CTC, untill the basic sal % of gross come down to the % you decided now.
Dear Keshav

Thanks for your input; and accordingly I stand corrected.

My comment was ONLY restricted to Fixed Term Contract employees; wherein the tenure and the emoluments are totally based on negotiations.

I do not have any first-hand experience of any situation where there has been a reduction in basic pay of employees (except a few cases by way of PUNISHMENT by the Competent Authority consequent upon departmental enquiries and findings). Such cases are there aplenty in PSUs; and Government service also.

However, I know of case of FTC consultant whose contract was Terminated midway. However, later on a new contract was drawn up with much lesser emoluments.

Therefore, I request you to please reconsider your statement :

"You can not reduce the basic component under any circumstances except in decrease of DA due to fall of CPI which is very rare"

Moreover; DA is entirely a different component and not a part of Basic Pay. That is the reason one finds both of these mentioned separately, but together; like Basic play plus DA.

However, I agree with the gist of you and other's statement on reduction of basic pay. The exceptions are only there to prove the General Rule.

Warm regards.



This discussion thread is closed. If you want to continue this discussion or have a follow up question,
please post it on the network
.
Add the url of this thread if you want to cite this discussion.