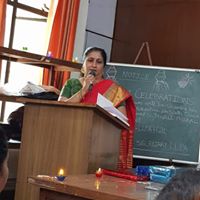 Cite.Co
is a repository of information created by your industry peers and experienced seniors sharing their experience and insights.
Join Us and help by adding your inputs. Contributions From Other Members Follow Below...

I had to get my company registered under MLWF.
I had gone through the complete act.
However, I wanted to understand who is a mnager under the act. As the act says that Managers and SUpervisors don not come under the Act.
Corporates have so many peope designated as Managers these days, so is my company.
Secondly we are an Engineering company and hardly have any labour category.
Am I expected to pay MLWF for all of them or skip the Manager and above category.
Treesa George

Community Prime Sponsors
FactoHR.com
- Payroll Software with GPS Enabled Attendance, Travel, Performance Management, HRMS.
Talentedge.com
"Interactive Anywhere Learning". Executive courses from top reputed institutes like IIM, XLRI, MICA.

According to Act Managers & Supervisors are those who plays a role of administrative capacity. so you dont need to pay MLWF for these peoples. Dont worry you will not have any problem we are also engineering company & we are doing the same & have never faced problem.
So go ahead and pay MLWF for labours only.
Arun J.


It is just in January, 2013 that we got ourselves registered.
And we included moreover most of our employees in the same as per the recomendation from the consultant.
So in june can i show a reduced number?


Managers are not defined in the act, but both factories act and shop and establishment act provides who is a manager. I'm factory act, everyone is a worker, starting from the lowest unskilled to the factory head. Exception is provided specifically for some things to a few people who are considered persons in confidential position (clearly defined). However, they are still workers so you have to pay for them also.
In mumbai shop and establishment act, the number of managers are defined in sch II, which limits managers to 5% of the total number of employees.
So irrespective of how many people you designate as manager, they are not so for shop and establishment act.
I would you stay with the numbers you have put earlier. It's a small amount (rs. 12 per person per half year). It's not worth getting into trouble over that


Check and correct me if I am wrong.
Arun J.


MLWF
It is called as Maharashtra Labor Welfare Fund. Where employee & employer pay certain amount into welfare fund. and that amount is used by the government for the welfare of workers.
Arun J.



The word 'Manager' is not defined by the Labour Welfare Fund Act. But the word 'employee' has been defined as a person employed for hire to do skilled, unskilled, manual, clerical, supervisory or technical work excluding managers & supervisors drawing wages exceeding Rs 3500/-p.m..Therefore a manager is some one who is not doing any of the above categories of work which an employee does bt doing something other than that which implies that he must be some one who i s discharging functions of the nature of supervision and control like taking decisions or giving directions to subordinates etc. and therefore includes all those persons falling under this excluded category but not merely those who are designated as managers under the Factories Act or Shops Act.

B.Saikumar

Mumbai

09930532927



I should have been more clear.

The MLWF act defines employees as excluding managers and supervisors.

However, this is not just in name. It is those actually doing supervisory work or managerial work.

If you designate everyone in the office as a manager, or asst manager, they will not accept it.

Then you have to look at whether he is actually supervising or managing someone, how many people report to him, etc.

In the case mentioned above, I dont think that will pass the test.

Besides, in case of a dispute, it will be difficult to prove and examining everyone and their tasks is something i would not want to do in front of a labour officer or court. To that extent, its better to pay for everyone one (specially as the amount is small).

In addition, Labour officers in maharashtra have been taking cue from the shop and establishment act and saying we will not accept more than 5% of the employees in an office as a manager. I have just come across 1 such case yesterday (amazing coincidence)

This discussion thread is closed. If you want to continue this discussion or have a follow up question,
please post it on the network
.
Add the url of this thread if you want to cite this discussion.