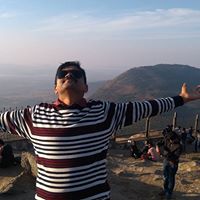 Prime Sponsor
-
FactoHR.com
- Payroll Software with GPS Enabled Attendance, Travel, Performance Management, HRMS.
Explore Features
Cite.Co
is a repository of information created by your industry peers and experienced seniors sharing their experience and insights.
Join Us and help by adding your inputs. Contributions From Other Members Follow Below...

I think your P F consultant when you are uploading ECR Iin diffrent code no so once again try in crroect code no and up load ECR other wise you wrongly entered pf no in E-TOOL MASTER PLEASE CORRECT IT IN MASTER IN PARTICULAR IT BELONGS WHICH EMPLOYEE NAME YOU EDIT IT IN THAT P F NO THAN TAKE NEW ECR THAN UPLOAD IT.
R S PAGAD
ADVOCATE


but it will take time to correct from PF dept since they don't have correction option.


For above mentioned problem in ECR, you need to file form-10 for Wrong Employee details and file form 5 again for updation of new records
Before 2 days i was at EDP section in Ahmedabad PF Office , they told me you can not change any documents in ECR once it generated so only solution is to Transfer the amount by filling Form 13 and create new account in PF from current month.
Thanking you,


To Correct ur ECR File

The functionality has already been provided to EPFO offices for resolution of ECR related errors made during uploading of wrong ECR text files in portal.
Please contact your EPFO office with the revised ECR file for replacing the same with the previous wrongly uploaded one.
Thanks & regards
ECRHELPDESK, EPFO


Please help me out this father name wrongly mentioned in ECR challan generated and send to EPF office one months ECR Challan deposited and cleared. Please help me how to correction father name for this month ECR challan.


To correct the ECR, u need to write to the Regional PF Commissioner (PF).
Meanwhile, you can be in touch with the dealing head of your PF code as system provides the option to cancel your ECR in his system.
Once cancelled by the dealing hand, you can provide the corrected details in soft copy and I.T. guy at regional office will upload in the system.
Regards
mukesh


I have uploaded ECR and it is showing uploaded under status, but neither ECR statement generated nor verify button. N/A showing on both the place. Please guide me.
Jyoti

Prime Sponsor
-
Talentedge.com
"Interactive Anywhere Learning". Executive courses from top reputed institutes like IIM, XLRI, MICA.
View Courses