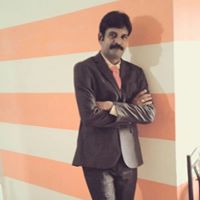 Cite.Co
is a repository of information created by your industry peers and experienced seniors sharing their experience and insights.
Join Us and help by adding your inputs. Contributions From Other Members Follow Below...

I don\'t have any idea about legal action or law\'s but I know when a person work for whole month he or she will deserve salary.I am working in a mobile application co called Mango technology in Bangalore.this is my 4 the month ,I got all my salary within three month,but when the time came for my permanent ,they are asking me to work without pay.I am from kolkata ,I don\'t have any saving ,how will I mange full month without pay.Just 2 to 3 days back they are asking me we will not pay you ,if you want you can work .I don\'t want there job any notice period but i want my salary.Is any one help me what I will do now.I am feeling so helpless Please help me out.I need My salary.I have rich experience but this sudden order,which I am not able to grab.Please please help me.I am girl without money in new city it is very difficult.
hope I will get solution.
Thanks,
Shweta Jaiswal

Community Prime Sponsors
FactoHR.com
- Payroll Software with GPS Enabled Attendance, Travel, Performance Management, HRMS.
Talentedge.com
"Interactive Anywhere Learning". Executive courses from top reputed institutes like IIM, XLRI, MICA.

Speak to HR there and try to solve the issue if they are not responding properly you can approach labour commissioner of that region then automatically you will get salary with penalty.
I have seen many people getting salaries through Labour office.
Regards
Karthik


Yes. Mr. karthik is absolutely rite. It is better to approach HR. But I feel there might not me HR even if HR is there he might not help. Any how try to meet the HR.
On the worst case you shall approach Sr. Labour Inspector. Labour office is located near dairy circle. Any more help shall reach me


Have they given you the appointment letter? Is the copmany is registred and valid in India.
Firts thing first is check why they don't want to pay.Are there any other employees like you? Approach the senior level management in the organization.
Once you get the written reply you also can approcah the labour commissioner.
Regards,
Vinod Bidwaik


1st. To file or launch any grievance against employer or any employee, as per the I.D. Act, an employee-employer relationship has to be there.
2nd. If you are going to accept management's condition to confirm employment, take same condition in written as proof.
3rd. If you are still working in this company then you must have your proof of worked on those days without pay (as per new amendment under I.D. Act, employee under workman category can directly launch case against employer to Tribunal, local Asst. Labour Commissioner).

This discussion thread is closed. If you want to continue this discussion or have a follow up question,
please post it on the network
.
Add the url of this thread if you want to cite this discussion.