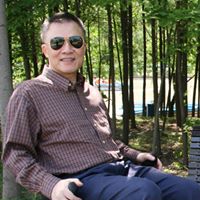 Cite.Co
is a repository of information and resources created by industry seniors and experts sharing their real world insights.
Join Network
Dear Avs,
Good day.
"You have it easily in your power to increase the sum of this world's happiness now. How? By giving a few words of sincere appreciation to someone who is lonely or discouraged." - Dale Carnegie
What I have learned from Dale Carnegie course:
It only takes a few short seconds for you to pass along a compliment or lend a helping hand. It does not benefit you to go through days, let alone weeks, without showing others appreciation or gratitude. Here are some tips on how to begin doing so:
1. Smile
2. Make the other person feel important, and do so with sincerity
3. Offer honest appreciation
4. Be a good listener, encourage others to talk about themselves
5. Make it a point to give at least one compliment a day -- you may be surprised at how this simple act will improve your day, too
Thank you.
Best regards,
John
From China, Shanghai
Thank you Mr AVS and Mr John, It is a lovely TWO IN ONE of Dale Carnegie and Stephen Covey. V.Raghunathan..............................................Navi Mumbai
From India
This discussion thread is closed. If you want to continue this discussion or have a follow up question,
please post it on the network
.
Add the url of this thread if you want to cite this discussion.